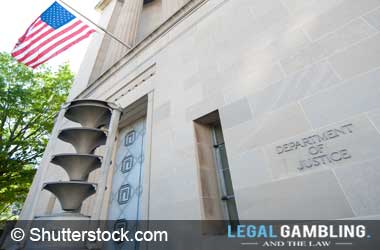 A bomb has just been dropped on the US gambling market. A November opinion on the US Wire Act was made public earlier this week and it appears to reverse the 2011 opinion on it. Instead of the Wire Act only being applicable to sports betting, the US Department of Justice (DoJ) now claims it was a wrong interpretation and that it should cover all forms of gambling that cross state lines.
What the reinterpretation means that any gambling that involves interstate transactions can now be considered illegal. This will have devastating effects on the online gambling industry. This ranges from lotteries that sell tickets online to the various online casinos that cater across state lines.
The main problem is that it is very hard to ensure that no iGaming transactions are done that cross state lines. Experts believe that this is just setting up the Wire Act for legal challenges to the interpretation by the DoJ.
8 News NOW Las Vegas

This announcement has already made an impact as stocks in casinos and related businesses sharply fell on Tuesday. Some of the operators that took a hit include MGM Resorts International which saw its shares drop in value by 1.3 percent. Game supplier International Game Technology suffered even worse, with a drop of 3.7 percent in its shares.
Shared Liquidity Gaming Will Be Hurt
The businesses that will be hurt most by this reversal of opinion are interstate lotteries. After the 2011 opinion that allowed online gambling, these businesses thrived and spread out. The least affected businesses are online casinos and lotteries that restrict themselves to a singles state. The main restriction of the opinion is that transaction should not cross state lines. If gamblers on an online site stay within the same state as the site, they will have no problem.
Given the fact that gaming operators had a victory in May 2018 when the Supreme Court repealed PASPA 1992, this ruling is a blow to gaming operators. However, sports betting operators will not be impacted by this as their sports betting operations are restricted to individual states.
What will be affected is the exemption that allowed the three states of Nevada, Delaware and New Jersey to share their poker player pool in a single online poker room. Technically, the wagers in this player pool would cross state lines and are covered by the Wire Act. Other operations that share player pools across multiple states like blackjack will also come under fire.