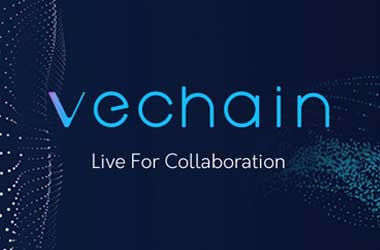 VeChain, which is re-branding itself as VeChain Thor (VEN –>VET), has announced that it has entered into a partnership with the German Car manufacturer BMW. The blockchain-based supply chain enhancement platform's CEO Sunny Lu confirmed the partnership during the rebranding event.
The increasing need for data to support autonomous vehicle driving projects has forced established automobile manufacturers to sign up agreements with relatively new blockchain technology based companies which are involved in IoT related projects. A few days before, we had reported that Volkswagen has entered into a partnership with IOTA to successfully steer its autonomous vehicle driving project.
VeChainThor (VET) has also entered into a partnership with the Mathematical Institute of Oxford University. The university will assist in the development of the VeChainThor platform. The news of partnership with BMW coincided with the crypto token's listing on the South Korean cryptocurrency exchange Coinnest. The exchange is offering a direct fiat VET pair, the first of its kind for the cryptotoken.
During the rebranding event, VeChain also announced few other latest developments pertaining to the company:
• Officially announced the first ICO with BitOcean ATM Exchanges
• Officially working on a Carbon Bank solution to improve carbon reduction alongside DNV GL, Universities, and Governments
• DNV GL's CEO of Business Assurance to announce a food sourcing solution next week at a conference in Tokyo
• Introduced three DApps – VeVID, VeVOT, VeSCC
• 80+ employees over four locations and growing: Shanghai, Singapore, Paris, Tokyo
Foundation VeChain
VeChainThor is expected to launch its blockchain and wallet with forge function in the second-quarter of this year. VeChain has recently entered into a partnership with Yida Group, which is one of the top ten real estate development companies in China.