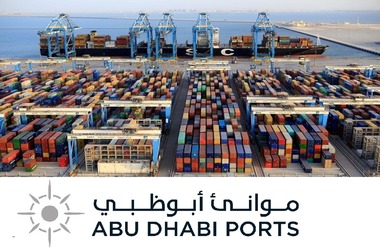 Maqta Gateway, a subsidiary of Abu Dhabi Ports, has announced that it has launched a blockchain based system for the management of imports and exports. The system, referred to as 'Silsal' system, combines blockchain technology and digital identities of users to reduce the paperwork and provide public access to transaction status updates. The system also facilitates quick data exchange. It is the first enterprise in Abu Dhabi to use blockchain technology for its operations.
The Maqta Gateway was designed to connect Abu Dhabi's trade customers to a multitude of services, information, and processes through a single interface. The Gateway was inaugurated in 2017. The blockchain technology-based 'Silsal' system provides an open ledger, which can be used by trade participants to record and verify transaction details with greater security, efficiency, and transparency.
Initially, access to the Silsal system will be given to freight forwarders and their clients. Later, the software will be offered for free to the rest of the trading community. The 'Silsal' system has the ability to encrypt all documents related to transport such as bills of lading, delivery orders, booking and transport orders.
Silsal will be used by shipping agents, custom brokers, traders, freight forwarders and clearing agents. The users will be able to connect with entities integrated within the 'Silsal' system, both locally and internationally.
According to the World Economic Forum, blockchain technology could save up to 20% of transportation costs in global trade every year. The use of blockchain technology also facilitates real-time tracking of cargo and documents.
Commenting on blockchain technology based 'Silsal' system, Dr. Noura Al Dhaheri, CEO of Maqta Gateway, said
"Technology is a crucial driver for the future of the shipping, logistics and trade industry and blockchain is a key step in the digitalization of trade. Through Silsal we will be offering the trade community secure and integrated access to blockchain technology, with the added value of cost and time savings through real-time track and trace, reduction in paperwork and ease in extracting vital information to receive live updates. Not only have we introduced our own blockchain offering, but we have also invented our own form of digital identity. This will eliminate the need for access through passwords which can often be a security risk."