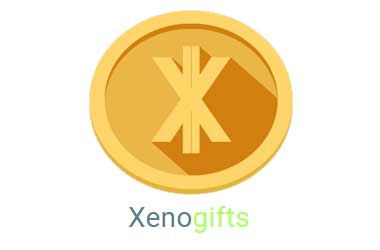 Xenogifts, a website which allows a user to earn Xenocoins by completing simple tasks from various offer wall providers, have announced that they have added five more cryptocurrencies as rewards in addition to the existing ones. The rewards can be redeemed with Xenocoins (XNO) upon successful completion of tasks. According to the company, the additions were made based on favorable response from the community.
To receive tasks, a user should register an account, download app, complete tasks (surveys, watching videos, etc.,), earn Xenocoins and spend them in order to receive rewards. Xenogifts members were able to exchange the coins for rewards non-crypto rewards such as Steam Games, Gift Cards (Steam, Amazon, etc.,) and Rocket League Keys. In March, Xenogifts added cryptocurrencies such as Bitcoin (BTC), Litecoin (LTC), Ethereum (ETH), Nano (NANO), NEO (NEO) and Dogecoin (DOGE) as rewards to be redeemed with Xenocoins.
In addition to the above mentioned cryptocurrencies, Xenogifts today has announced that it has added five more cryptocurrencies as rewards. They are Ripple (XRP), Verge (XVG), Stellar Lumens (XLM), Monero (XMR), and Cardano (ADA).
Some of the offerwalls currently available on their website:
• AdGate Media
• Personaly
• OfferToro
• Wannads
• AdscendMedia
• Offer Daddy
• SuperRewards
• Kiwi Wall
Xenogifts also runs a referral payment system. Users can get paid 10% of the rewards earned by the members they refer to the website.