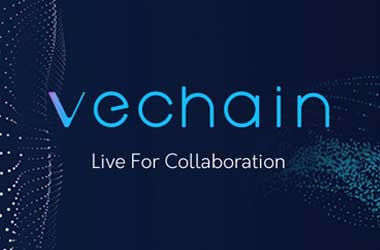 VeChain has joined hands with DNV GL, D.I.G., the Business Information Center of Shanghai, and eight more government bureaus and enterprises to establish the Shanghai Wine and Liquor Blockchain Alliance.
The association was formed under the direct guidance of two Chinese government organizations, namely the Shanghai Municipal Commission of Commerce and Shanghai Liquor Monopoly Administration.
The association was established to achieve the country's national strategy of "complete product quality traceability system by 2020."
The Shanghai Wine and Liquor Blockchain Alliance is establishing a cooperative platform which will include alcohol producers, alcohol traders and technology companies in Shanghai. The parties will use a common research and development platform to build a system that tracks alcoholic beverages in the municipality. The alliance will also work towards enhancing logistics management, safety retrospective systemization, quality, and self-discipline within the liquor industry in Shanghai.
The alliance will also create a robust environment for the wine industry development. To sum up, the association will work towards positioning Shanghai as the leader in blockchain technology and liquor traceability in China. The association will also strive towards making Shanghai into a "no-counterfeit wine and liquor zone".
The alliance is also given the task of building the flagship Shanghai liquor traceability system for the first China International Import Expo. To begin with, the blockchain based traceability system will be used by over 500 retail outlets across Shanghai. Later on, the system will be implemented in the surrounding regions. The use of blockchain technology ensures authenticity of premium wine and liquor products.
VeChain has also revealed that it will showcase the flagship traceability system at the first China International Import Expo in November. DNV GL will be present alongside VeChain (VEN /VET) at the Expo. President Xi Jinping and many other global leaders are expected to attend the event.
Regarding the Expo, the Chinese premier Xi has stated
"It is not just another expo in an ordinary sense, but a major policy initiative and commitment taken of our own accord to open up the Chinese market."
Director Qi Qilong of the Shanghai Bureau of Alcoholic Bureaux Regulatory commented,
"I hope the coalition will exert its strength to create new heights for Shanghai alcoholic beverages and promote innovation in the construction of the 'four major brands' in Shanghai. During the China International Import Expo, foreign friends will be presented with new models and new services for alcoholic drinks."