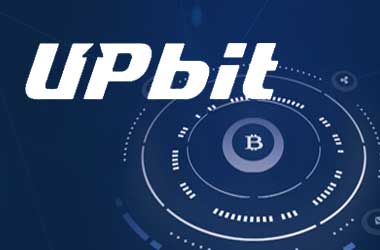 Upbit, South Korea's biggest cryptocurrency exchange, was raided by authorities on suspicion of fraudulent activity. The exchange is accused of falsely reporting its cryptocurrency holdings. This means, the customers' cryptocurrency holdings may be at stake. As clients of Upbit rushed to place withdrawal requests, the cryptocurrency market started bleeding.
Notably, last year, the fourth largest cryptocurrency in the world refused to join hands with other cryptocurrency exchanges which were teaming up to implement self-regulation. The investigation was led by officers from the Seoul's Prosecutors Office. Upbit has its head office at Gangnam-gu district.
There are unconfirmed news that Upbit has been selling cryptocurrencies to outsiders who do not have a formal membership with the exchange. The investigators have taken control of hard disks and accounting records after conducting raids on May 10 and May11. It may take several days to have a clear picture of the outcome of the analysis of data contained in the confiscated disks. Upbit has refused to divulge any information so far.
It is not the first time South Korea sees such a kind of raid. For the past two months, South Korean regulators have been investigating several cryptocurrency exchanges in that region. Three unnamed exchanges were raided on suspicion of swindling customers' funds. Last month, Kim Ik-hwan, the chairman of Coinnest, was detained for fraud and embezzlement.
The South Korean authorities are conducting investigations to curb illegal activities such as money laundering. The intensity of investigations increased after a sharp rise in the trading volume. Even though, the aim of the regulators is to prevent fraud, the cryptocurrency market, which is still in the nascent stage of development, turns jittery on news raids by the authorities.
There were also reports of Mt. Gox dumping 8,200 Bitcoins once again in the market through one or more cryptocurrency exchanges. Cryptocurrency market's repeated request to use OTC exchanges for trading large volume has so far fallen on deaf ears. 2,000 BTC from each of the four wallets, believed to be owned by Mt.Gox trustee, was moved to cryptocurrency exchanges in a matter of 24 hours. Mt.Gox trustee has been directed by the Japanese financial authorities to sell over 200,000 Bitcoins and convert it to yen. So, whenever, Bitcoin moves out of the wallets owned by Mt.Gox, the cryptocurrency market begins trembling.