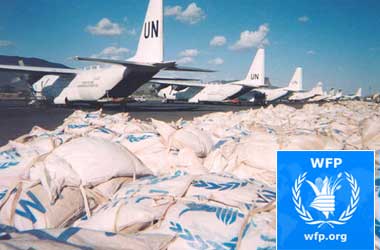 In March 2017, the World Food Program (WFP) successfully tested the use of Ethereum blockchain for aid distribution. Until then, providing cash assistance has been a tricky part for many organizations due to lack of transparency, corruption, and misuse of funds. But with transparency and immutability offered by blockchain platforms like Bitcoin and Ethereum, things have become much easier.
The program was expanded to transfer Pakistani rupees to 100 people later that year. On 1st May, 2017, a pilot test was conducted by WFP to send an unspecified number of dinars to more than 10,000 recipients in Jordan.
The WFP is planning to expand the program to 500,000 people this year. According to Bernhard Kowatsch, head of the WFP innovation lab in Munich, the organization intends to save $150,000 a month using blockchain technology. It is estimated that as much as 98% of bank fees related to transfers will be eliminated by the institution through the use of blockchain technology.
In June, 2017, the WFP used Ethereum blockchain to transfer vouchers based on crypto currencies to refugees in Syria. The platform was able to transfer crypto currency vouchers to a total of 10,000 people. It was done through another platform that was created by Parity Technologies, a startup company led by Ethereum co-founder Gavin Wood.
According to Robert Opp, a director of the UN, the agency expects to save millions of dollars in bank transfer fees by using distributed ledgers based on Ethereum network.
Robert Opp, who is in charge of bringing innovations that save costs for WFP, said,
"We felt we could replace the services offered by banks with blockchain, which helps promote collaboration by providing enormous amounts of data."
The annual budget of WFP is estimated to be about $6 billion. The decision to use Ethereum network for fund transfer is a great recognition to the Ethereum ecosystem.