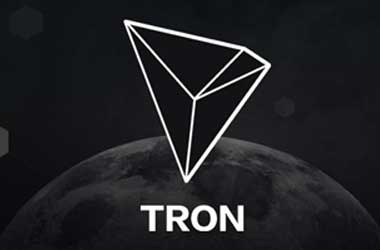 Trip.io (referred to as "Tripio"), the first travel marketplace based on blockchain technology, has entered into a strategic partnership with TRON (TRX). Under the agreement, the two blockchain technology based companies would share resources in the areas of content, travel, entertainment and operational resources in the future.
Travel & Tourism generated 7.6 trillion USD (10.2% of global GDP) last year. This sector accounted for 6.6% of total global exports and almost 30% of total global service exports. 76% of the income was generated through online travel agencies. The World Travel & Tourism Council concluded, according to data from 185 countries and 25 regions, this market grew at a pace of 3.8% during 2017.
This industry created 292 million jobs in 2016, equivalent to 1 in 10 jobs in the global economy. It accounted for 6.6% of total global exports and almost 30% of total global service exports. It is forecasted to grow an average of 3.6% until 2022. Tron's aim is to construct a global free content, entertainment system, utilizing blockchain technology. Therefore, the partnership would be beneficial to both in the long-run.
About Trip.io
Tripio leverages the decentralized network provided by blockchain technologies to directly connect global customers and service providers. The blockchain technologies Tripio aims to reduce transactional and operational costs in travel industries, as well as improve customer experience in their respective products and services.
On the Tripio platform, a service provider can publish her unique service terms and conditions using smart contracts. From the moment a purchase initiates to the end of the travel, every step along the way can be enforced and monitored by smart contracts.
The Tripio platform consists of the following four systems
• Service and Identity Registration System
• Payment and Transaction System
• Reputation System
• Dispute Resolution System
Tripio is developed based on Ethereum smart contracts. By leveraging the full-fledged and Turing-complete programming language built into the Ethereum Blockchain, Tripio redefines transaction models and state transition function rules, and hence construct various smart contracts to power travel services in new and innovative ways.
#TRON and @thetripio decentralized travel marketplace protocol reached a strategic partnership to jointly build a new world of blockchain travel. #TRX $TRX @justinsuntron @TronKR https://t.co/bBaAuHMkiP

— Tron Foundation (@Tronfoundation) March 6, 2018
Benefits
For service providers
Compatibility with existing business processes and IT systems
Reduced risks associated with currency price fluctuations
Expanded reach into digital currency customers
For customers
More flexible payment options
Better services enabled by lower transaction costs
Transparent assurance provided by smart contracts, more influence on quality of service received
TRIO tokens
Tripio ecosystem is an TRIO based decentralized, self-governing digital organization. TRIO brings transparency to all participants in the ecosystem. Service providers are required to deposit a small amount of TRIO, so as to prevent false information listing. TRIO tokens are used as escrow guarantees. Arbitration fees and rewards are conducted in TRIOs.
About TRON
TRON introduced the concept of a shared economy in digital entertainment and gambling, with a world market valued at $ 1 trillion. The project expands the capabilities of digital entertainment platforms, including online casinos, gaming, social networks and online shows. TRON offers reliable payment, storage, and co-funded features for them. The native currency of the TRON platform is TRONIX (TRX).