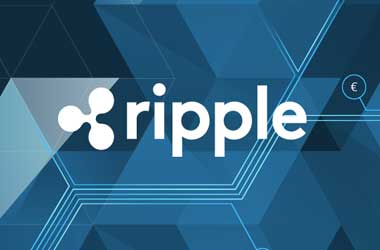 The value of Ripple coin touched a high of $1.24 before falling back below $1 today morning in Asia. That indicates a gain of about 50% in 24 hrs and market capitalization of about $47.40 billion. Total volumes cross $3.9 billion, with South Korea's Bithumb contributing to a quarter of all the transactions. Another leading crypto currency exchange Bitfinex processed about 10.5% of total transactions yesterday.
However, the mood turned bearish as panic selling triggered deep fall in all major crypto currencies such as Bitcoin, Ethereum, Litecoin, and even Ripple.
The rally was partly fueled by unconfirmed reports that Coinbase is considering adding Ripple to its trading platform. Recently, Coinbase added Bitcoin Cash to it platform. Bitcoin, Ethereum, and Litecoin are other well known crypto currencies offered by Coinbase, which has 13 million live accounts. Coinbase is certainly considering adding several crypto currencies to its platform next year. Thus, considering the market cap, Ripple is almost certain to find a place. Coinbase has also announced a partnership with American Express to resolve liquidity related issues in remittances. Through its block chain technology, Ripple platform could enable AMEX achieve instant payments.
Two weeks ago, TechCrunch founder Michael Arrington announced his intention to create a $100 million fund (crypto ledger) called Arrington XRP capital. The hedge fund will use the Ripple coin to pay commissions, salaries, and other fees. Further, Standard Chartered bank is in the process of creating a cross-border payment system on Ripple platform. Further, a consortium of 61 Japanese banks and two of South-Korea's largest banks tested the platform successfully last week to send payments between the two countries. Ripple platform is believed to decrease expenses by as much as 60%, compared to the traditional SWIFT system. All the factors discussed above contributed to the rally.
Technical indicators reveal that investors should worry only if Ripple falls below 0.68. At the time of writing this, Bitcoin has fallen to $12,700, Ether to $584, Litecoin to $213, and Ripple to $0.81.