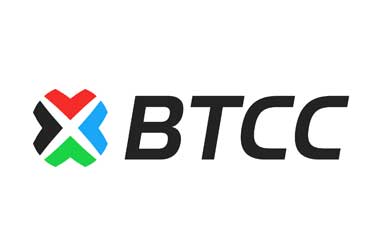 BTCC, the China based crypto currency exchange which was closed in September 2017, is acquired by a Hong Kong-based block chain investment fund. BTCC was once the world's longest-running Bitcoin exchange, until it was shut down due to pressure from the Chinese government. BTCC is moving out of the Chinese market to focus on international markets. The flagship products of the company, BTCC Pool, Mobi and BCC Exchange, will be managed by Denver Zhao, Mark Ma, and Aaron Choi, respectively.
Bobby Lee, CEO and co-founder of BTCC said "Today's acquisition is an incredible milestone for BTCC that validates all of our hard work over the past few years. I'm very excited about the resources this gives BTCC to move faster and aggressively grow our businesses in 2018 and beyond."
Calvin Cheng, the lead advisor to the Hong Kong investment fund, stated
"We're humbled that we were able to acquire BTCC. BTCC has an unparalleled brand and reputation, and we look forward to taking it [to] greater heights of success internationally."
BTCC pool, which is operated on a pay-per-share model, guarantees miners a return on investment, irrespective of whether the digital currency pool mines a block or not. Zhao, Senior Vice president of BTCC pool, having an MBA from the University of Strathelyde, said the acquisition would enable BTCC to realize its vision of worldwide crypto currency adoption.
Zhao said
"We now have the resources to more fully realize our vision of safeguarding and stabilizing digital currencies' block chains. Going forward, we'll provide better, fairer, more transparent, and more comprehensive mining services to our customers worldwide."
Mobi is a digital wallet app that runs on iOS and Android. A web portal is also provided for storage, conversion, and transfer of over 100 currencies. According to Ma, vice president of BTCC, Mobi wallet has customers from over 180 countries. Ma, who leads Mobi, has several years of product design experience at Aliababa.
Ma further said
"The capital injection we received today gives us a boost towards reaching our goal to grab a dominant market share in the payments and digital currency industries of each of those countries."
BTCC Exchange, which was founded in 2011, is renowned for providing a simple-to-use interface that serves the needs of both frequent and casual traders who wish to convert BTC to US dollars, and vice versa. BTCC is hopeful that Choi, with his experience in managing startups such as RockYou, Chinapex, and Tapjoy, will lead the company in the proper direction.
Choi said
"The acquisition gives us resources to more effectively apply our unparalleled industry knowledge to provide customers with the most accessible digital currency services."