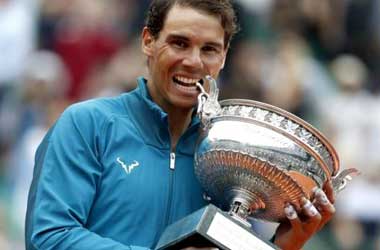 Summary
Rafael Nadal has withdrawn from the 2023 French Open
Nadal is struggling with a hip injury and was hoping to be fit for the French Open
This will be the first time in 19 years that Nadal will not play at Roland Garros
The 2023 French Open is the second Grand Slam of the calendar year and is set to take place at Roland Garros in Paris, France from May 22 to June 11.
The French Open is considered one of the difficult tournaments to play and win by most players as the red clay courts at Roland Garros can be extremely challenging.
Former world number one Rafael Nadal has dominated the men's singles at Roland Garros for nearly two decades. Nadal who has 22 Grand Slams to his name has won 14 French Open titles and was keen to try and win his 15th at the 2023 French Open.
Nadal Withdraws From 2023 French Open
There were rumours that Nadal would not play the 2023 French Open as media reports showed that Nadal had sustained an injury earlier this month and it looked serious. However, tennis know how much Nadal loves to play at Roland Garros as he has never missed playing the French Open for the last 19 years.
Nadal has now confirmed via a press conference that he was withdrawing from Roland Garros due to a hip injury. The Spaniard suffered a hip injury during the 2023 Australian Open that caused him to drop out of 8 tournaments but he was hoping he would be fit enough to play at Roland Garros.
However, Nadal ended up injuring himself again during practice in Mallorca and knew that he would not be fully fit to play at 100 percent at the French Open.
Will Nadal Play At Roland Garros Again?
Nadal will turn 37 in June 2023 and is undeniably at the end of his career, especially with the number of injuries he has had to battle and overcome in recent years. The Spaniard has now dropped out of the top 10 rankings for the first time in 17 years and after missing Roland Garros will drop out of the top 100 rankings for the first time in nearly 20 years.
It is quite possible that Nadal may retire without making another appearance at Roland Garros, but French fans and tennis bettors will hope that he shows up one last time at the 2024 French Open. In his press conference he hopes to be fit for the Davis Cup and that 2024 will be probably his last of his tennis career.