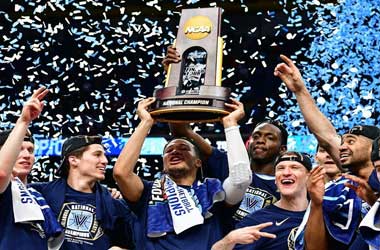 March Madness has finally come to an end and the Villanova Wildcats have emerged as winners after they put up a dominant performance over the Michigan Wolverines on April 2 at the Almadome in San Antonio, Texas.
Villanova entered the 2018 NCAA tournaments as the number one seeds and they lived up to their reputation as they played consistently well and ended up winning their second NCAA Championship in three seasons. Michigan who were the third seeds did themselves proud by getting to the finals but found that Villanova was a little too powerful for them to pose any threat.
Michigan started well as Villanova took time to find their feet and shoot well. The Wolverines had a 19-14 lead in the first quarter but it did not take long for Villanova to find their magic and assert themselves on Michigan.
Villanova Wildcats finished with a scoreline of 79-62 and the point gap in the final scoreline was a good indication as to how the match was played out. This was Villanova's third NCAA championship in their history and their win during the finals makes it their 36th win this season which is a record for the Villanova Wildcats during a single season.
ESPN
Donte DiVincenzo Wins MOP Award
They say when it really matters; the best players put their hand up and make their performances count. Donte DiVincenzo did just that for Villanova as he scored 31 points and received the Most Outstanding Player award. Sophomore DiVincenzo was a non-starter for Villanova but as soon as he got his chance, he took control of the game and the Michigan defense did not have a counter for his aggressive style of play.
DiVincenzo who is nicknamed 'The Big Ragu' broke quite a few records as he helped Villanova clinch the 2018 NCAA Championship. He now has the record of scoring the most points in a NCAA final with 31, surpassing Miles Simon who scored 30 for Arizona back in 1997. He also holds the record for scoring the most number of points by a non-starter in a NCAA championship.
While DiVincenzo is likely to steal the spotlight for his tremendous performance, credit must also be given to guard Mikal Bridges who stepped up and showed incredible defense in the second half after Jalen Brunson was benched due to foul trouble. At the end of the day, it was an incredible team effort by Villanova who have left their mark for good on the 2018 NCAA championship.