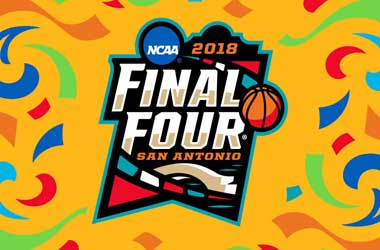 Basketball fans have been treated to an epic two weeks of March Madness as 68 teams from all over the country battled it out for the 2018 NCAA Division I Men's Basketball Tournament and took basketball fever in the country to an all-time high.
Some of the brightest prospects in basketball showcased their skills as they looked to take their respective teams to the finish line and make it to the final four.
There were a lot of upsets, disappointment, surprises and close finishes during the two weeks of March Madness as the teams engaged in a win-or-go-home format.
Final Four Make It To San Antonio
The final four teams to have survived the do-or-die games and make it to the semi-finals of the NCAA are the Michigan Wolverines, Loyola Ramblers, Kansas Jayhawks and the Villanova Wildcats.
Michigan booked a place in the semi-finals after pulling off a 58-54 victory over Florida State while Villanova Wildcats had a comfortable victory over Texas Tech winning 71-59. The Ramblers secured a place in the final four with a 78-62 win over Kansas State and the Jayhawks made it to the final with a close 85-81 win over Duke Blue Devils.
The first semi-finals will see Michigan Wolverines take on Loyola Ramblers while the Kansas Jayhawks will take on Villanova Wildcats in the second semi-finals. The semi-finals are set to take place on March 31 at The Alamodome in San Antonio. The winners will then get back to the Alamodome on April 2 to play the final and see who will be crowned as the 2018 NCAA Champions.
NCAA March Madness
Kansas And Villanova Go In As Favourites
Kansas Jayhawks and Villanova Wildcats go in as favourites as they are seeded number one in their respective divisions. However only one team will emerge with a win and they will maintain the favourite tag going into the finals. This is the second semi-final and for many it will be similar to a final because fans will get a chance to see two of the best NCAA players in Devonte' Graham who plays for Kansas and Jalen Brunson who plays for Villanova.
Michigan is ranked three and is expected to win against Loyola who is ranked in eleventh place. Both Michigan and Loyola know that to win the NCAA Championship they will have to put in back-to-back spectacular performances which is going to be quite challenging. Basketballs fans will enjoy the Easter weekend as they get set to watch the best teams in college basketball battle to win the prestigious 2018 NCAA Championship.