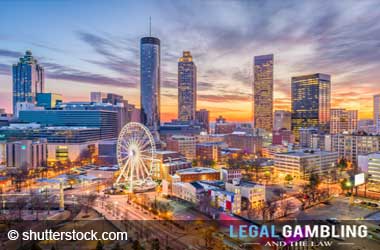 The General Assembly in Georgia is preparing for its next legislative session which starts from Jan 2022. This is an important session as it's a once in a decade moment where state legislators get the chance to reframe the congressional and legislative district maps in the Peach state.
Georgia has looked at bills to legalize gambling just about every year for the last 10 years but this year, things could be different.
Legislators in favour of legalized gambling are expected to introduce multiple bills to push for a legalized land based casino industry, sports betting and pari-mutuel betting on horse racing.
As usual, most of these bills will be design to funnel profits raised from the legalized gambling and betting industry into the HOPE Scholarships and special programs for pre-kindergarten kids. Rep. Ron Stephens, R-Savannah who has been one of the biggest supports of legalized gambling in Georgia, believes that legalized gambling has its best opportunity to go forward in 2022.
While the push to legalize gambling fell through once again in 2021, it did do a lot better than previous years. Senate Resolution 135 did not make it to the House of Representatives last year but it did get approval in both legislative chambers. Stephens is confident that the push in 2022 will receive more support as Georgia recognizes the fact that other states are making millions through legalized gambling and sports betting.
CBS46 Atlanta
Georgia Losing Out To Neighbouring States
Georgia is one of the more conservative states in the country and has been against all forms of gambling. However, that's not stopping residents from gambling as they cross the state border into North Carolina and Alabama and get their gaming fix out of state. North Carolina is benefitting from Georgia's anti-gambling stance as Harrah's Cherokee Casino Resort in Cherokee, North Carolina just completed a $330 million expansion of its facilities.
Another new casino that opened in July 2021 in Kings Mountain, N.C, just off Interstate 85 has decided to double its gaming machines to 1,000 as its doing brisk business. The three tribal casinos in Alabama and the Seminole Hard Rock Hotel & Casino in Tampa, Florida also benefit from gamblers who cross over from Georgia.
There are 32 lobbyists in Georgia who are paid by 10 of the top gaming operators in the country to campaign for legalized gambling. Some of the operators funding these lobbyists include Wynn Resorts, Hard Rock Casino and Caesars Entertainment.
We will have to wait and see if state legislators change their mind about legalized gambling in 2022.