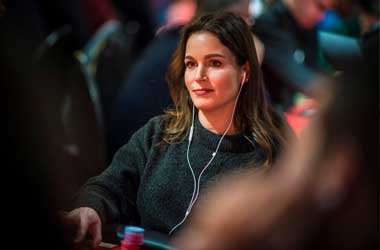 Summary
Natalie Hof Ramos said she experienced sexual harassment at EPT Monaco and WSOP
Female pros open up on the terrible experiences women encounter at the tables
Ebony Kenney calls out Negreanu for inappropriate conduct in a $10K tournament
Women's participation in poker has once again become a topic of discussion on social media recently, with some female poker players sharing their personal experiences over the years, which paints a pretty grim picture of how women are treated at the tables by their male counterparts and the kind of environment they have to put up with in pursuing their passion for the game.
Female players shared various incidents of discrimination, sexual harassment, verbal abuse, and intimidation by men, which still exist up to this day despite ongoing efforts to raise awareness of the main reasons why a lot of women are discouraged from playing the game.
Natalie Hof Ramos Speaks Up
What probably caught the most attention during the recent discussion was the revelation by TV host and poker pro Natalie Hof Ramos that she was almost raped while working at a popular live poker series. Ramos shared that the incident took place at European Poker Tour (EPT) Monaco. She also spoke out about experiencing sexual harassment at the World Series of Poker (WSOP).
While Ramos acknowledged that a lot of female players may have never experienced being discriminated against or sexually harassed at male-dominated tables, many may have also encountered terrible experiences but have chosen to stay silent. Ramos said these incidents happen everywhere and it's just sad that they aren't being talked about as frequently as they should.
Negreanu Openly Stared at Ebony Kenney
Another female poker pro who shared a list of horrifying things she had to deal with at the poker tables was Ebony Kenney. The Americas Cardroom (ACR) ambassador recalled that an old man threw insults at her when she beat him in a hand, saying she should go back to the kitchen where she belongs.
Kenney also shared a not-so-good experience she had with Poker hall of Famer Daniel Negreanu. Kenny called out the GGPoker ambassador for giving her inappropriate stares which made her feel uncomfortable during her first $10K tournament. She claimed that the six-time WSOP bracelet winner continued to openly stare at her despite being confronted.
3) 2008/09. It's my 1st $10k! I sit down at Foxwoods & who is directly on my left? None other than @RealKidPoker. An orbit or two goes around before I realize he's blatantly staring at me nonstop when he's not in a hand. I turn to say something to him bc I was uncomfortable.

— Ebony Kenney | Poker & Purposeful Pleasure (@Ebony_Kenney) May 8, 2022
Kenney also shared another incident where she was sexually harassed by some guy inside a casino and another guy who saw it didn't lift a finger.
Negreanu didn't react to Kenney's claim and instead compiled his own list of why women don't play poker, among them "unpleasant experiences".
The 5 most common reasons why more women don't play poker that I've gathered via reading countless tweets:

1. Gender Pay Gap
2. Raising Children
3. Antiquated Cultural Norms
4. Unpleasant experiences
5. Biological differences

Have I missed any?

— Daniel Negreanu (@RealKidPoker) May 8, 2022