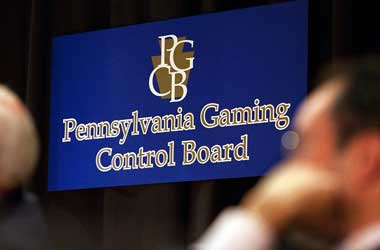 Summary
PA's online poker market continues to hold steady
PokerStars PA has lost market share to WSOP PA
WSOP doing well in NJ and MI markets
The online poker market in Pennsylvania is holding steady over the last few months based on recent data released by the Pennsylvania Gaming Control Board (PGCB). A report from the PGCB showed that online poker gross revenues for April 2022 amounted to $2.9 million and dropped to $2.8 million in May 2022.
While May 2022 saw a decline in online poker revenues, it was still an increase of 8 percent when compared to the $2.6 million revenues that came in during May 2021.
One of the main reasons for the spike in online poker revenues year-on-year is due to the performance of WSOP PA.
WSOP PA Accounts For 20 Percent Market Share
WSOP PA has been in operation for close to a year now and has done very well in the last 12 months. The PGCB report shows that WSOP PA now accounts for 20.4 percent of gross revenues generated in the iPoker market. The WSOP brand along with a number of exciting promotions in the Pennsylvania market has worked well online poker operator.
PokerStars PA had a monopoly over the iPoker market in Pennsylvania until WSOP PA launched operations. PokerStars, the biggest online poker operator in the world has a reputation of dominating the market share in just about every market it enters. WSOP PA has already taken 20 percent of market share for PokerStars PA and continues to push hard into 2022.
WSOP PA registered its best month of business in Feb 2022 registering 30.5 percent of total market share while rival PokerStars PA ended up having its worst month with just 56.9 percent market share. The remaining market share was shared by new entrants Borgata Poker PA and BetMGM Poker PA.
WSOP PA Doing Well In MI and NJ
The WSOP online poker brand is not only doing well in Pennsylvania but is also registering strong numbers in Michigan and New Jersey. The New Jersey Department of Gaming Enforcement (NJDGE) released a report which showed that WSOP/888 network brought in a total of $864,000 in May 2022 which was a 9.5 percent increase from April 2022.
The numbers from Michigan are not clear as the Michigan Gaming Control Board (MGCB) clubs online casino and online poker numbers together. However, the numbers suggest that WSOP MI has also registered a positive increase in May 2022 when compared to April 2022.