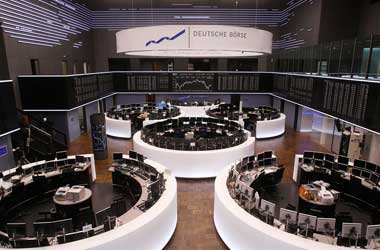 The Deutsche Börse is planning to give its traders a massive boost in making quality decisions regarding their investments. The German exchange operator recently launched a service that will inform its clients on when it is time to start buying and trading exchange-traded funds (ETFs). This will be done by publishing liquidity information that traders can use to make informed decisions.
The information is being called the Intraday Xetra Liquidity Measure. It is the result of data gathered from 1,400 ETFs on the Frankfurt exchange's XTF platform which monitors all of the trading on the floor. Customers of Deutsche Börse will be getting an update of this data every 30 minutes throughout the day starting at 9 AM. The updates will end at closing time which is 5 PM.
In a statement, Stephan Kraus, Deutsche Börse's developer for Xetra, said
The need for more detailed information about trade timing with regards to achieving preferably cheap cost is a frequent request from clients and the new data shows that investors can save up to 30 percent in those costs if they pick the right time to place their order.
The Frankfurt exchange sees around €13 billion of ETF trades per month. This is Europe's largest trading volume for ETFs and many traders will be very interested in what Xetra can do for them.
Deutsche Börse Group
Latest Expansion
This move into ETFs is just the latest expansion for Deutsche Börse's data coverage. Last year, the operator launched a service that covered forex and swap markets. This was done in conjunction with its own forex subsidiary – 360T.
Traders who decided to use the service were able to access it via a data display developed by DIGITEC. They were then given instant updates to various data points that would help them make their trading decisions. These updates were given at millisecond speeds and include everything from meetings of central banks to the various turn dates. Access to all this information is essential in executing various market strategies to protect and grow traders' investments.
The increased demand for data has pressured Deutsche Börse to keep up with the market and launch the new service. The German operator is actually playing catch up since US operators have already expanded into FX data coverage.
Now that its data service covers the ETF market, Deutsche Börse is positioning itself for further expansion into the market. Kraus hints that additional data services will soon be available for other financial products such as cash equities.