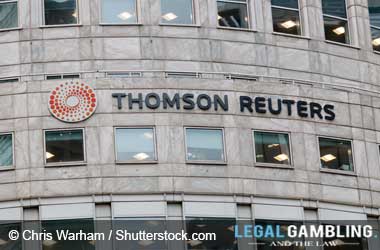 The shock waves of Brexit continue to ripple through the UK business world as Thomson Reuters formally announced the move of its London-based $300 billion-a-day foreign exchange derivatives trading business to Dublin, Ireland.
This is set to take place before the 2019 UK departure from the European Union (EU).
Many other trading platforms have announced a similar move and many of these businesses have decided to exit London before the formal Brexit in March 2019.
Most of Thomson Reuter's competitors opted to move to their business over to Amsterdam. Thomson Reuters has formally applied to the EU Central Bank to move its foreign exchange Multilateral Trading Facility (MTF) to Dublin.
Since Ireland will continue to be a part of the EU, the MTF's new location will allow it to still trade in the EU single market.
Thomson Reuter's co-head of trading, Neill Penney, announced that they had no plans to move staff from London but are set to hire new personnel in Dublin. He also added that the company chose Dublin over Amsterdam because it was a more cost-effective option. It also generated the least amount of disruption for its current clients. Dublin was also a prime choice because it has become a center for financial technology and research, which opens more options for MTF if and when it decides to expand.
Thomson Reuters spot forex trading and its post-trade services will be staying in London though. This still generates a sizable amount of revenue, with the highest amount recorded being $100 billion a day.
London Losing Financial Firms Due To Brexit
Thomson Reuters is one of the world's largest trading platforms and its departure from London is a big blow for the city. This is especially because forex trading is one of the city's primary financial services. A lot of the big banks and trading platforms that are in the business compete on the speed of transactions and have invested heavily in London.
Thomson Reuter's competitors MarketAxess, Nex Group, and Bloomberg have all decided on making Amsterdam their new base of operation in the EU. TradeWeb, a bonds platform that Thomson Reuters has a stake in, has also decided to move over to Amsterdam. The city is home to a number of algorithmic trading business that are active in forex and fixed income markets.
These financial traders are not the only ones moving out of London. Legal firms are following these financial firms hoping to cater to the legal needs of these financial service institutions. Additionally, considering that Ireland is an English speaking country that will remain in the EU after Brexit, many financial investors are looking at Dublin to set up base.