Best Legal UK Forex/CFD Brokers & Trading Platforms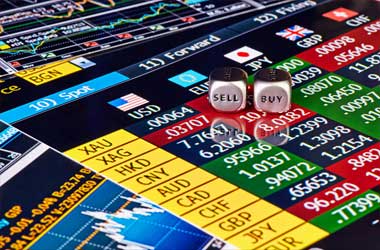 The UK is the ideal place for a Forex trader and Forex brokers on the British Isles have always been known to possess some of the most desirable traits when it comes to trading. They provide traders with trading products and services which are always up to date, highly relevant and admired both home and abroad. In fact, for many people who are well acquainted with Forex trading, the financial market in the UK boasts innovative regulatory guidelines which are almost tailor made for the professional Forex trader.
UK laws are much more lenient when it comes to which broker you choose. There are no strict trade restrictions provided that there is no breach of laws preventing money laundering. Because of these regulatory and legal conditions UK Forex brokers have long been at the head of the queue when it comes to customer service, dedication to keeping transactions safe and, at the end of the day, helping traders make profit.
It is paramount for everyone participating in the Forex trading market that there are rules and laws which govern how the trading shall be done. In the UK there are three main agencies and institutions which ensure that traders will be offered fair conditions and that their funds will never be subjected to scams and frauds.
The most important regulatory body in charge of regulating Forex brokers in the UK is the Financial Conduct Authority (FCA). The FCA is an agency which is independent from other administrative bodies and is tasked with overseeing the legality of all UK financial companies as well as individual investors who participate in Forex trading.
List of Forex/CFD Brokers accepting UK traders:
Rank
Broker
Offer
Trade Now / Review

Deposit: $50

Payout %: 1:50

Trade Now!

Deposit: $50

Payout %: 97%

Trade Now!
The agency was established by the UK parliament in 2012 and was given the responsibility to apply and implement the Government's legal guidelines and procedures to make sure that both the macroeconomic and microeconomic aspects of regulating different financial markets are overseen in greater detail. Joining the FCA in watching over UK's financial markets are the Bank of England and the Prudential Regulatory Authority (PRA). The PRA is basically owned by the Bank of England and is more of a quasi-governmental body since the Bank of England is independent from the Government of the UK.
Frequently Asked

Questions
In an attempt to explain legal UK Forex trading, Forex Trading Platforms and the regulated UK trading market in more detail, we will list the answers to the ten most frequently asked questions on the topic.
What is the lowest possible initial trading capital that UK Forex brokers require?
What happens if a regulated FCA broker becomes insolvent?
How secure are my funds when trading with a UK based Forex broker?
What are the trading restrictions imposed on UK based Forex brokers?
What are the payment options that UK based Forex brokers offer to customers?
Can I be lured into a broker scam with a UK based broker?
How can I avoid getting involved in a broker scam?
How can I choose the best Forex broker for me?
Do UK Forex brokers cater to people who are new to Forex trading and Forex Trading Platforms?
What is mobile Forex trading?
Advantages of Trading in a Regulated Forex Market
There are quite a few benefits when it comes to trading in a regulated Forex market. Here are the main ones:
You can rest assured that your investments are safe;
No matter what happens you can always be compensated by the governing body (up to £50,000);
In a regulated market you stand to make a profit regardless of whether the market is rising or falling.
Know When to Stop
There are no disadvantages of partaking in an organized and regulated Forex market per se. The only disadvantage, which in fact extends to trading, betting and speculating in general, is that sometimes traders don't know when to stop.
A regulated Forex market won't stop you from losing money if your trading strategy isn't working. When you find yourself in a situation like this, take a step back, rethink your strategy and start over when conditions for trading are better.