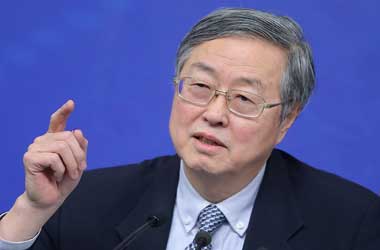 According to Zhou Xiaochuan, the outgoing governor of the People's Bank of China, the introduction of digital currency is "inevitable", but should be carried out in a "steady and orderly fashion." Notably, Chinese government has already started working on a state-backed cryptocurrency called DCEP (Digital Currency For Electronic Payment, according to the information revealed by the People's Bank of China (PBOC).
The ex-governor also informed that PBOC will test the digital currency and ensure that it promotes convenience, cost effectiveness, efficiency, safety and privacy protection in the retail payment system.
While speaking at a press conference, Zhou said
"It is safe to say that the digital currency is inevitable due to technological development. In the future, the use of traditional banknotes and coins will shrink or even disappear one day. There is such a possibility."
However, Zhou was strongly opposed to pure virtual asset transactions as it conflicts with the principle of financial products and services assisting the real economy.
Zhou also explained the reason behind banning trading between Bitcoin and RMB. The governor said "We don't favor creating speculative products that give people the illusion of becoming rich overnight. That is certainly not good. The emphasis should be on serving the real economy."
A slim fraction of cryptocurrency traders, however, believe that the PBOC, under the leadership of new governor Yi Gang, could change its stance on Bitcoin and other cryptocurrencies. In the past, Gang had called cryptocurrencies as "inspiring" and "enlightening."
Separately, the PBOC has announced its intention to allow foreign companies to access its $27 trillion payments market. Foreign firms will have to establish local offices and store client information domestically.