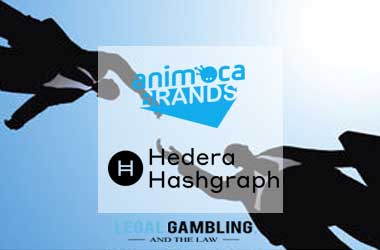 Gaming focused firm Animoca Brands is collaborating with Hedera Hashgraph to create two gaming ventures using the latter's public distributed ledger. Another partner in the project is Helix Accelerator, which will provide guidance, mentorship and investment funding for solutions created on Hedera Hashgraph. Notably, Animoca took over Helix recently.
The initial venture is a game centered on non-fungible tokens (NFTs), which can be bought and sold, representing football clubs having licensing agreements with Animoca Brands. As of date, Animoca is having agreement with City Football Group, which includes Manchester City, Melbourne City and New York City FC. Furthermore, Animoca also markets an array of NFTs from FC Bayern Munich.
For a pre-determined amount paid in the form of HBAR, the native crypto of Hedera network, NFT owners will be able to "sell" their holdings back via the platform. Notably, it will be the foremost time that commercialized NFTs can be redeemed for a confirmed amount paid in the form of cryptocurrencies. The second venture Helix Warp is an online gaming system focused on developers to build hacker-immune scoreboards for games. The platform will run on the basis of a service-side emulation model to save in-game outcome.
Both ventures will utilize Hedera's Consensus and Token Service. Notably, the Consensus Service is an added layer of trust that develops an unalterable record of messages. The token service facilitates the administration of NFTs (and fungible tokens) without the expenses and threats of smart contracts. These aspects have been utilized to foster Hedera as a payments system.
Yat Siu, co-founder of Animoca Brands, expressed his happiness to join hands with Hedera Hashgraph, which has a compelling use case in gaming industry, specifically in the domain of high volume transactions. Siu further stated that he trusts the collaboration will yield in highly effective verification of play and earn efforts, including resolving problems such as the multi-billion dollar issue of fraud in games.
Interestingly, Animoca is prohibiting the NFT game related partnership with Hedera to football. Notably, with F1 Delta Time game, among others, the firm has a robust presence in domain such as motorsport.
Animoca Brands
However, its involvement in football is limited. And enterprises such as Sorare have already started offering digital collectibles for the largest teams in Europe. It looked as if premier league champions Manchester City was checking out for a 'game-like' pursuit while collaborating with Animoca, which recently got $88 million in funding on the basis of $1 billion valuation.
Notably, in recent times, the Hedera network governing council has recently welcomed ChainLink Labs as its 21st member. International law firm Dentons, Google and South Africa's Standard Bank are some of the renowned members of the council.