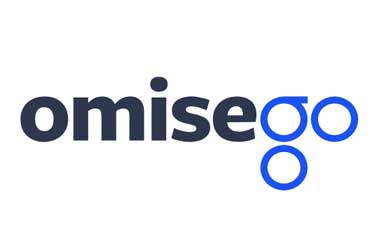 Omise, the parent company of the blockchain technology firm OmiseGo (OMG), will support the "National Digital ID Platform" initiative of the Thailand government.
In this regard, Omise has signed a memorandum of agreement with Thailand's Electronic Transactions Development Agency (ETDA), which comes under Thailand's Ministry of Digital Economy and Society.
Surangkana Wayuparb, Executive Director of Electronic Transactions Development Agency or ETDA, announced the signing of the agreement.
Eight more government organizations have joined the project. They are:
1. Revenue Department
2. Student Loan Fund
3. Thailand Securities Depository Company Limited
4. Thai Bankers' Association
5. Association of Thai Securities Companies
6. The Thai Life Assurance Association
7. Thai General Insurance Association
8. National Credit Bureau.
According to ETDA, there are three components in a digital ID ecosystem.
1. Identity Provider (IdP)
The party that provides subscriber authenticating services in order to process a transaction or grant access to information or a system. The IdP must ensure service conformity to the standard Levels of Assurance (LoA) for identity proofing and authentication.
2. Relying Party (RP)
An entity that relies upon the digital identity issued by an IdP. RP should assess their own business risk and choose an appropriate set of IdPs, which can provide an assurance level corresponding to result of risk assessment.
3. Authoritative Source
An entity that has access to, or verified copies of, accurate information from an issuing source such that IdP can confirm the validity of the identity evidence supplied by a subscriber during identity proofing. The Federation Proxy will act as a bridge for connecting the three components in the digital ID ecosystem with an interoperable authentication protocol. The open-source protocol will offer strong security for integration, while allowing communication between different components in an ecosystem.
About National Digital ID platform
It is an open-source, intermediary platform offering standardized ways to identify and authenticate subscribers or customers using existing digital identifications, and then allow them to access a range of services remotely.
The following are the standard examples of digital identifications:
• User accounts on the governmental services, such as the Revenue Department (RD) and The Department of Business Development (DBD)
• Internet Banking accounts
• e-Wallet accounts
Following the signing of the agreement, OmiseJapan tweeted
"Omise has signed an agreement on the development of national ID using block chain and ETDA of Thai government agency! I will continue to work on many projects that utilize block chain in the future!"
Omise CEO and founder Jun Hasegawa tweeted
"I'm really impressed that Thai Gov is kinda most aggressive one that try to applying best tech for improve entire country economics / peoples lives. I really see real issue here in Thailand around unbanked peoples, i believe Decentralization solve serious issue."
Jun Hasegawa also tweeted

Happy to see more collaboration between governments as Thailand.
Also we are always happy to cooperate and help change peoples daily lives better with decentralization. #OmiseGO #Ethereum #Thailand pic.twitter.com/Wil0tJKPPK

— JUNΞ (@JUN_Omise) February 19, 2018
A week earlier OmiseGo joined hands with other members of the Ethereum ecosystem to form Ethereum Community Fund (ECF). The members of ECF will pool $100 million to support building Ethereum infrastructure.