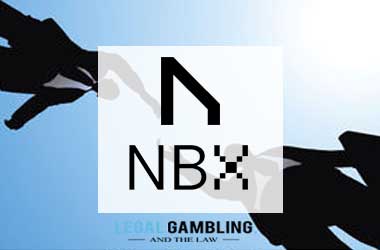 Nordavind, the Norway based esports organization, has entered into a commercial collaboration with crypto focused firm Norwegian Block Exchange (NBX). As per the media release, NBX and Nordavind will work together to roll out crypto centered bonus and loyalty plans for payment facilitators, players, in addition to rewards for spectators and participants in tournaments.
Regarding the partnership, Steffen Willumsen, Nordavind's Commercial Director, opined that both Nordavind and NBX are brands created in the digital era, making them naturally compatible. He also pointed out that cryptos and e-sports are path-breaking developments in their domain and have so many common objectives. Willumsen also expressed his happiness to join hands with a robust firm such as NBX with an aim to achieve a lot in the years ahead.
The incorporation of cryptos in esports continues to receive popularity within the sector, specifically as organizations make attempts to leverage on cryptos via the utilization of NFTs (Non-Fungible Tokens) or blockchain platforms. Along with bonus and loyalty plans, Nordavind will also incorporate NBX's branding throughout its social platforms and sportswear. Furthermore, both firms will partner on digital and physical tournament plans, including hosting of events under numerous esports titles with due consideration to the community.
Stig Aleksander Kjos-Mathisen, CEO of Norwegian Block Exchange, opined that "This was a no-brainer, it was just a question of time." He further stated that crypto will not fade away and millennial will play a pivotal role in the forthcoming wave of adoption, with both payment systems and investment chances. Esports and cryptocurrency are recording monumental growth, luring users of all age-group and in all walks of life.
Kjos-Mathisen further stated that he is happy about the partnership with Nordavind, where multiple players have a good idea about NBX. Hence, the it is an appropriate moment for the partnership that intends to add value for all partakers in the e-sports arena.
Notably, in addition to Nordavind, there is another firm which has entered into a crypto partnership in the last few days. Simplicity Esports and Gaming Company has entered into collaboration with Project Token and the University of Central Florida Blockchain Innovation Lab to offer limited quantity of NFTs to members of gaming venues.
Industry experts believe that it is a huge collaboration between two budding sectors i.e. esports and cryptocurrency. The deal is expected to increase crypto adoption in the long-term. Furthermore, NBX brand will have a huge presence along with Nordavind's brand, which is continuously expanding in esports.