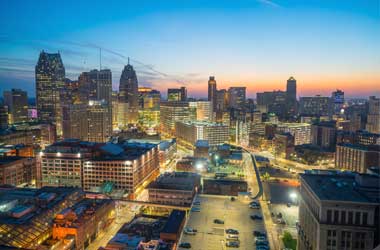 Gaming analysts believe that online sports betting and gambling could launch as early as this fall in Michigan, if the new rules are designated as emergency rules. The Michigan Gaming Control Board (MGCB) has already sent drafts to a number of operators, seeking feedback.
The trade group representing the industry, IDEA was a key partner to the MGCB on the regulations. They stated that the new rules will play a large role in expediting the Michigan betting markets.
John Pappas, spokesperson for IDEA, stated that their goal is to complete the feedback process within two weeks.
Pappas stated that the draft regulations were inspired by the rules drafted by Indiana and New Jersey, whose rules are generally seen to be reasonable to all stakeholders.
According to Pappas, if the MGCB follows through with their plan to award expedited sports betting licenses to companies already licensed in other states, companies will then have provisional licenses to operate immediately while the MGCB does their full diligence. The Michigan iGaming market could go live as early as the fall of 2020.
If the MGCB and gambling operators agree on the terms and conditions, the regulations can be sent directly to the governor as emergency rules, which would avoid a number of bureaucratic steps that would slow down the market's launch.
One large roadblock to this plan is Governor Gretchen Whitmer, who has explicitly stated in the past that emergency rules should not be utilized to avoid bureaucratic hurdles and speed up the process.
In 2019, Gov. Whitmer signed a bill that legalized sports betting, iGaming, daily fantasy sports, and online poker. Retail locations for sports betting launched in Michigan a few days before the COVID-19 related shutdowns which devastated the market.
Stakeholders Hope Gov. Whitmer Changes Stance
The MGCB made it clear that the proposals are still in the early stages of drafting, and expect that many changes will still have to be made. The MGCB and IDEA is banking on Gov. Whitmer changing her previous stance on the use of emergency rules to expedite certain legislation, hoping that her pre-COVID-19 opinion has changed due to Michigan's economic woes. The state has a $1.5 billion budget deficit for the current fiscal.
The MGCB and gambling operators hope to deliver a reasonable set of rules to Gov. Whitmer soon, so she can have the option of signing a bill that would undoubtedly bring some revenue to the state.