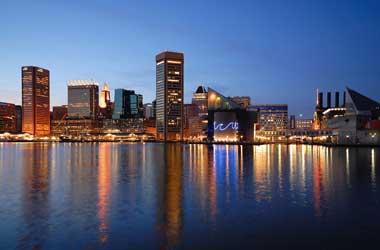 Summary
Three casinos join together to pressure Commission for betting license
The three casinos are MGM National Harbor, Live! Casino and Horseshoe Baltimore
They allege SWARC is not following due process
Maryland legalized sports betting in 2020 but it has taken a long time for the sports betting market to get up and running.
Legislators are taking their time because they want to make sure they get all of the required protocols in place before they have a full-fledged sports betting market in the state.
Casino Operators Join Forces
MGM National Harbor, Live! Casino and Horseshoe Baltimore are vying for a sports betting license and initially wanted to have their sports betting platforms up and running in time for the NFL season. They missed the deadline because they are yet to get approval from the Maryland Lottery and Gaming Control Commission (MLGCC).
The three casino operators applied for a sports betting license under an alternative state law provision but are not sure as of now as to when they will be given approval by the MLGCC. As of now, it is not the MLGCC that is holding up their license applications but the Sports Wagering Application Review Commission (SWARC).
WJZ
SWARC Not Following Due Process
SWARC was recently established and is the authority that will need to give final approval for licensed operators to start accepting bets. SWARC has not approved any betting license applications since October 2021 and has not provided any reason for the delay.
These three casino operators who are rivals in the gaming market have joined forces to put pressure on both SWARC and the MLGCC. They claim that SWARC is not following due process in reviewing and approving the applications that it received from 17 live casino operators.
These three casinos penned a join letter to highlight their concerns. The letter states that while the sports betting bill structure was complex, it was clearly stated that the 17 casino operators in the state would be eligible for a Class A retail sports betting license as long as the MLGCC approved their applications.
SWARC held a meeting on Nov 3 and review five applications that MLGCC had approved. However, they did not approve any of the five applications or ask for any extra information. SWARC is expected to meet later this week and the operators are hoping the additional pressure will push the commission to make a decision on their applications.