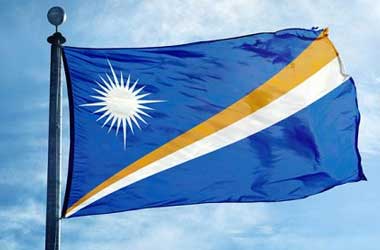 The Republic of the Marshall Islands (RMI), a country in the central Pacific Ocean, has become the first country to issue a transparent cryptocurrency, christened as SOV, that will be a legal tender. Unlike other cryptocurrencies, SOV will not facilitate anonymity.
The government of the Marshall Islands, headed by President Heine, believes the launch of cryptocurrency will add stability and transparency to the financial system. Neema, an Israeli company, has been officially chosen for the creation and launch of SOV.
The government of the Marshall Islands believes that there is a huge market need for a non-anonymous blockchain system that can operate within a regulated environment.
Facts behind SOV
SOV is based on the 'Yakwe framework' that requires users to identify vis-a-vis the blockchain and solves the anonymity problem that hinders mainstream adoption of Bitcoin. The framework allows SOV users to provide satisfactory answers to the key questions of financial institutions, such as "who are you, and what is the source of your funds?" Everyday application will be based on fingerprint recognition, the token will only function as a form of exchange and not utility.
About Neema
Neema is an Israeli company that specializes in financial solutions via the blockchain and is backed by Y Combinator – a community of over 3,500 founders who have backed 1,588 startup's since 2005.
ICO details
Pre-sale of the SOV tokens is yet to be decided. The funds raised through ICO will be allocated as follows:
• RMI National Trust Fund – 50%. Currently, the country receives $60 million per year as aid from the US. Beginning 2023, the aid would be halved to $30 million. The fund aims to fill up the void.
• Nuclear Legacy and Healthcare Fund – 20%. Between 1946 and 1958, the US conducted 67 nuclear tests. The fund will provide additional healthcare and support to the people who were affected by the US nuclear tests.
• Green Climate Fund – 10%. The fund will support green energy projects. RMI aims to achieve 100% sustainable energy usage, encourage eco tourism, and prevent excessive fishing in its waters.
• Citizens Residents – 20%. Each resident-citizen will receive SOV allocation. The blockchain technology, which underlies SOV will enable the RMI to be a nation which mints new money and hands it to its citizens directly into their SOV digital wallets.
President Heine stated
"This is a historic moment for our people, finally issuing and using our own currency, alongside the USD. It is another step of manifesting our national liberty. Allocating SOV units directly to the citizens will circulate the currency and distribute wealth efficiently to our people. In addition, The RMI will invest the revenues to support its climate change efforts, green energy, healthcare for those still affected by the US nuclear tests, and education."
Barak Ben-Ezer, the CEO of Neema, stated "Nothing is stronger than an idea whose time has come. The leaders here are genuinely committed to the wellbeing of their country. We were amazed by the strength and openness of their democratic process. We agreed that crypto is the best way to manage a national currency in 2018. For the first time in history, a cryptocurrency will be the legal tender of a sovereign nation. SOV solves a huge problem in cryptocurrencies, as until today none of them were considered 'real' money by banks, regulators and the IRS."
Dr. Peter Dittus, the former secretary general of the Bank of International Settlements and Neema's senior economic advisor, said
"SOV is the promising starting point for the adoption of cryptocurrencies by sovereign nations. The Yokwe protocol provides a promising balance between transparency and privacy and we're excited to develop it further. It's state of the art technology, put to good use, with the right values in mind and a clear purpose."