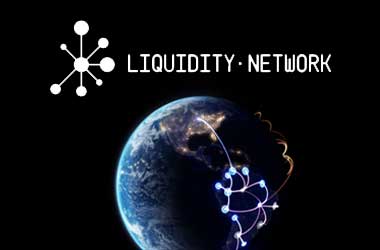 Zurich-based Liquidity.Network is all set to launch a scalable off-chain payment system, which will enable Ethereum users to reduce transaction costs considerably. Notably, for the first time Ethereum users will be able to make cost efficient Ethereum micropayments using the network, which utilizes payment hubs. The Liquidity team is also planning to launch the most friendly mobile app for blockchain payments and the first ever non-custodial off-chain blockchain exchange.
The company has already built a working MVP (minimum viable product) that allows bi-directional Ethereum transfers. Furthermore, Liquidity.Network does not charge any joining fees. Additionally, the service is free for frequent users and only merchants will pay a transaction fees. Fees can be paid either by the sender or the recipient, as in the case of Paypal.
The software has already been successfully deployed on Ethereum's Testnet service. The project has already reached achieved milestones, which are relatively more advanced than its competitors such as Raiden Network.
The novel technology of Liquidity.Network enables payment between members of different hubs, while integrating with REVIVE to allow rebalancing of payments off-chain without the need for costly onchain refill transactions. The network utilizes off-chain payments to facilitate instant fund transfer with an enhanced level of privacy, while being secured by the blockchain at a low cost.
Liquidity.Network believes the 'trustless Paypal' will have far reaching implications for the blockchain sector and improve the adoption rate of the Ethereum network as congestion is avoided.
The proven non-custodial network, which uses the same approval properties as proof of work, remains on track to incorporate ERC20 tokens into its offering as early as this month. This will open doors of scalability and user participation to over 500 projects, which currently exist on Ethereum. As transaction costs will be extremely lower, it will attract projects which are planning for an 'airdrop' to use the network.
The Liquidity.Network team is also planning to launch the Liquidity DEX decentralized exchange by Q3 2018. It is set to become the very first non-custodial off-chain blockchain exchange.
Liquidity.Network is backed by venture capital funds such as DHVC, zk Capital, ZMT Capital and YouBi Capital. The network has already secured one of the first payment network customers with Hive Power. Additionally, two companies will be collaborating to bring blockchain payment methods to the domestic energy industry. The project has already raised 10,496 Ether in the public pre-sale in March 2018. Liquidity.Network will launch its ICO on the 14th June 2018.