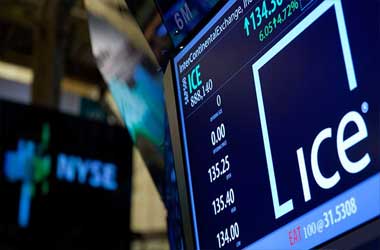 Intercontinental Exchange, Inc., the parent company of the NYSE, announced that it would launch a data feed for Bitcoin and other digital currencies, in collaboration with Blockstream, a block chain technology provider. The data feed will provide information from more than 15 different crypto currency exchanges. The feed will include order book details, along with price and volume data. The price will be quoted against the US dollar and other popular crypto currencies.
The data for the feed, planned to be launched in March, will be procured by Blockstream. ICE currently provides 450 real-time data feeds. Notably, CME and CBOE have already launched Bitcoin futures in December 2017.
Blockstream will obtain data from multiple crypto currency exchanges across the world and club it together under a standardized format. The standardized real-time and historical trade information will be then presented by the block chain in a format similar to the one offered by stock exchanges. Therefore, subscribers to ICE Data Services will be able to receive high quality information, along with a real-time feed.
ICE has also announced plans to launch NYSE National, its fourth stock market in the US. The company believes that the launch of a new stock market will enable consolidation of its position as a leader in providing liquidity, while increasing revenue through trading commission and data sales.
Lynn Martin, ICE Data Services President and COO, said
"With the broad array of cryptocurrencies and exchanges, and given the price variances between exchanges, it's critical that investors have a comprehensive source of pricing information." He added: "We're excited to work with Blockstream, which is focused on bringing institutional-quality data to the market, and we look forward to expanding the feed and our strategic relationship with Blockstream over time."
Blockstream provides a range of software and hardware solutions to companies implementing block chain networks. A few days before, the company has launched a micro-payment processing system, known as Lightning Charge. The protocol allows developers to create payment apps easily on top of its Lightning Network.
The CEO of Blockstream, Adam Back said
"At Blockstream, we build technologies that help cryptocurrency to reach its full potential. Our work on the Cryptocurrency Data Feed is providing improved cryptocurrency market data through information sharing via our open, collaborative working relationships with cryptocurrency exchanges around the world. We are excited to work closely with ICE and cryptocurrency exchanges globally to deliver this data service that we believe will significantly reduce the barriers to broader trading of bitcoin and other cryptocurrencies."