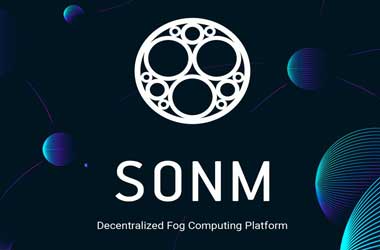 SONM (SNM), a decentralized fog computing platform, is going live in another two days. A security audit of SONM's latest code is currently being done by two independent cyber security companies. Notably, SONM has announced it is considering migrating to EOS (EOS) platform, from the Ethereum (ETH) Network.
A majority of the SONM community members are happy with this development as a migration to the EOS platform eliminates the fees, which needs to be paid for transaction on the Ethereum network. There is no charge for transaction on the EOS network. Secondly, EOS can easily complete 1,000 transactions per second, while it is about 15 transactions per second for Ethereum network.
There are only 21 block producers in case of EOS (EOS) network. However, 4 or 5 miners control over ~50% of hash rate in Ethereum. These are some of the advantages which are often mentioned while comparing EOS and Ethereum. So, the cryptocurrency market may give a thumps up if SONM officially confirms its decision to migrate to EOS network.
SONM team is exploring the advantages of infrastructure development with EOS. We've made a few friends there and will be thankful if you vote for them via Greymass EOS Voter! https://t.co/mZJl6KYJYo https://t.co/SqW1ojwLYB https://t.co/S7moG7JrLn How to: https://t.co/0WstYtOVSb

— SONM (@sonmdevelopment) June 26, 2018
SONM, which positions itself as an Infrastructure-as-a-Service (IaaS), will be soon competing with tech giants such as Amazon, Microsoft, or Google. However, it should be noted that the design infrastructure of SONM is different. It is decentralized and focused on processing large quantum of data close to the source, where data is generated. Once the platform goes live, it could offer some interesting use cases in single or multi-cloud architecture.
As SONM is basically decentralized, Blockchain-as-a Service business could become one of the major use cases of the fog computing platform. The architecture can also process large volume of data. So, it could beat the competition in the IoT, machine learning and analytics space. For example, SONM can provide the infrastructure for a network of cars, instead of one autonomous car. SONM will be able to offer better and cost efficient choices to enterprises which are constantly processing large chunks of data.