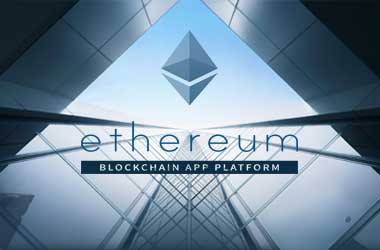 The cryptomarket has been on a downtrend for the past two weeks. In particular, Ethereum has turned too weak. Notably, Ethereum (ETH), the native currency of the smart contract platform, remained strong when the market fell in late January. It continued to bounce back above $1,000 for three times quickly, while the rest of the crypto market was struggling to regain the lost ground.
Crypto analysts have opined that the weakness in Ethereum is due to the subpoenas sent by the US SEC to ICOs and even cryptocurrency exchanges. Unlike Bitcoin, which is considered as a store of value, Ethereum's network is mainly used to deploy smart contracts. Therefore, the value of Ethereum increases as the number of smart contracts deployed on it increases and vice versa.
The issue of subpoenas by the SEC has considerably decreased the issue of tokens and launch of smart contracts on the Ethereum chain. This has indirectly affected the demand for Ethereum network and correspondingly the value of Ether.
Analysts also point to the sudden token sell-off by Eos (EOS) could cause further decline in Ether. The developers behind the EOS project has moved about 400,000 ETH tokens to exchanges. Despite operating on the same chain, EOS is a competitor to Ethereum and considered as an "Ethereum killer" – a name given to cryptocurrency projects which offers scalability and user friendly smart contract platforms, which can be programmed with commonly used languages.
Ethereum uses a custom built programming language known as Solidity, which is known for its difficulty to use and prone to costly mistakes. EOS will soon be moving to its own mainnet blockchain. That means EOS developers may tank the price of Ethereum prices further while migrating to their own mainnet. By doing so, EOS can have a competitive advantage after launch.
Additionally, several projects have migrated from Ethereum (ETH) to NEM (XEM), NEO, and Stellar (XLM) platform in the recent past. All these factors are taking a toll on the price of Ethereum.