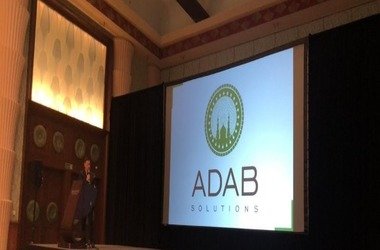 UAE-based ADAB Solutions is planning to launch the world's first Shariah compliant cryptocurrency exchange. The project is named as the First Islamic Crypto Exchange (FICE). Even though, the cryptocurrency exchange is setup in Middle-east, the service will be offered to clients across the globe.
By doing so, the ADAB team anticipates an increase in the participation of Muslims and followers of Islamic finance in the cryptocurrency market. The announcement indicates that the transactions and not the offered cryptos will be in accordance with the basic tenets of Islam.
Commenting on the launch, Timur Turzhan, founder and CEO at ADAB solutions, said:
"Ideas that correspond to the norms of the Shariah are based on the understandable material value, have a clear business strategy, and this allows us to confidently assert that halal projects are incomparably safer successful than the many cryptocurrency initiatives."
To ensure compliance, ADAB intends to set up an in-house Shariah Advisory Board comprised of renowned Shariah experts from all parts of the world. The experts will be given the task of guiding the exchange according to the tenets of Islam.
UAE is one of the Middle-east countries which are taking big steps in the implementation of blockchain technology across various government departments. In 2018, the country's is poised to roll out at least 20 blockchain projects. Emirate bank's initiative to minimize frauds related to checks and vehicle management system planned by the transport authority of Dubai are some of the notable projects based on blockchain technology. Abu Dhabi, the capital of UAE, has also entered into a partnership with Ripple to trial cross-border payments using distributed ledger technology.