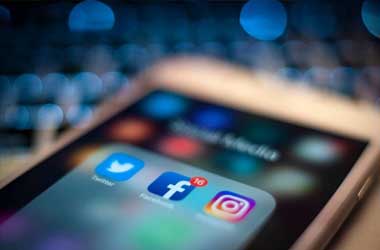 England is looking to send a strong message to the rest of the world about online racism and social media abuse by boycotting social media this weekend.
The Premier League, the English Cricket Board (ECB) and Premiership Rugby have come together to boycott three of the top social media platforms in the world this weekend.
Football, rugby and cricket teams across England have agreed to ghost Facebook, Instagram and Twitter from 30 April to 03 May.
The ECB has confirmed that its 18 first class counties, the 8 regional women's cricket teams and the national teams will go off social media at 3pm on Friday and will only back on after 11.59 pm on Monday.
Premiership Rugby and the Rugby Players' Association have also confirmed that they will go off social media over the weekend, while all teams in the Premier League will do the same thing. The Lawn Tennis Association is also expected to join the social media boycott.
Reason For The Boycott
Sporting teams across England are trying to send a strong message to fans and social media companies that they are no longer going to tolerate social media bullying and online racism through these platforms. Cricketers and footballers in the UK along with other sports are subjected to heavy online bullying when they have a bad day in the field.
There have been a number of occasions where individuals have also used their social media accounts to racially abuse players. While the clubs and teams have denounced racism and social media bullying repeatedly, they have been unable to put a stop to this. Multiple requests have also been sent out to fans to show more restraint but those pleas have fallen on deaf years.
Sky News
Social Media Platforms Must Do More
This social media boycott is England's way of telling fans that social media bullying and racism will not be accepted or tolerated. It is also another way of telling the three social media giants that they need to do more to stop individuals from using their platforms to racially abuse and bully players.
The Professional Cricketers' Association said that while social media has a lot of benefits for players and fans, the companies behind these platforms cannot allow perpetrators of abuse to get away without any punishment or disciplinary action.
There is also a push to get the UK government to come up with appropriate legislation to protect players from online and social media abuse.