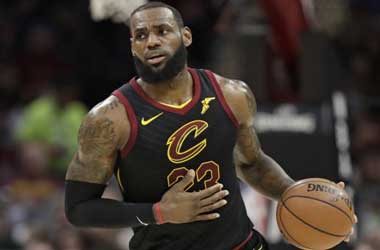 Boston Celtics squandered a number of opportunities to get themselves into the NBA finals as they allowed the Cleveland Cavaliers to crawl their way back into the play-offs and even the score 3-3 to push it into Game 7.
The Cavs have the experience of playing on the big stage and under pressure and they delivered in Game 7 winning 87-79 to book themselves a place in the NBA Finals.
They will now wait for the winner of Game 7 as the Golden State Warriors and Houston Rockets are also tied at 3-3.
Boston should have defeated the Cavs and made it to the NBA finals. They had a number ofchances to do so but a lack of experience and injuries made it difficult for them to clinch crucial moments. Boston has been without Gordon Hayward from the start of the season and lost Kyrie Irving in March but have done well with the likes of Jaylen Brown and Jayson Tatum.
MLG Highlights
LeBron James Produces Spectacular Performance
The Cavs have faced a lot of challenges this season as their core team was changed at the start of the season and that forced LeBron James to take up a bigger workload. The All Star has carried his team throughout the season and once again delivered on the big stage. James scored 35 points and finished with 15 rebounds as he proved to be unstoppable yet again.
Game 7 put more pressure on James not only because it was a do-or-die situation for both teams but also because Kevin Love had to be replaced by Jeff Green due to a concussion. Green did provide good support to James and finished with 19 points and 9 rebounds.
In a statement, James said
We've been counted out for a long time this season. Right around the trade deadline, no matter if we made a trade or not at that point in time, I kind of just switched my mindset on saying, 'Let's get the most out of this season I can. At the end of my career you are never going to get someone to say I didn't leave it out on the floor
This is the fourth consecutive year that the Cavaliers are making it to the NBA finals and this is the 8th consecutive year that LeBron James has made it to the NBA Finals.