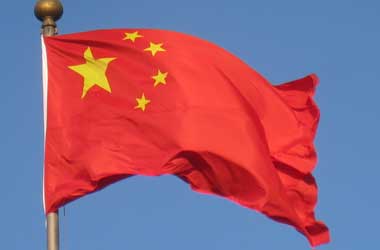 The People's Daily, the official newspaper of the Chinese Communist Party, has published an article written by Doujia Li, a researcher at the Guanghua Financial Technology Laboratory in Peking University. Li has suggested the country to seize the opportunity instead of remaining on the sidelines as blockchain technology can considerably reduce transaction costs and improve productivity.
While appreciating the tamper-proof technology of blockchain, which can facilitate sharing real-time data, Li has pointed out that the technology is far from maturity and lacks necessary infrastructure. According to the researcher, the rapid development of blockchain is not accidental, but out of sheer necessity to bring down transaction costs.
In his article, Li has taken internet facility as an example to underline the need for blockchain technology. The era of internet has broken the information barriers which existed earlier. While the internet facility has greatly succeeded in the flow of information, it has failed to protect 'ownership' of information. In order to prevent data theft, there is a need to depend on third-party service providers, resulting in an overall increase in costs.
Li argues that the dawn of blockchain technology is offering a solution to the problem. The open source technology offers the much needed transparency, while providing security and efficiency at considerably lower costs.
Therefore, according to Li, would ultimately improve productivity. Li has also stated that blockchain technology will be of great value in financial sector, IoT, execution of contracts, and even charity. The technology has the potential to change the manner in which businesses operate until now. Therefore, Li has suggested that China should pay enough attention to it and make use of the technology that looks indispensable.
Li has also cautioned that big breakthroughs in blockchain technology is not around the corner. The technology is still naïve, lacks adequate infrastructure, and large-scale applications are yet to arrive. Li also says the much needed fundamental shift lacks.
Li has pointed out that Bitcoin, Ethereum, etc., is not formidable enough to support large-scale real-world business scenarios at this point in time. Furthermore, according to Li, value is delivered only within the same blockchain, thereby creating 'islands of value.'
The disadvantages seen now should be construed as opportunities and a detailed study should be conducted to achieve technological superiority in the field of blockchain technology. A strong foundation is a must before constructing a castle, Li wrote.
Li believes that blockchain technology has inbuilt regulatory approach. Therefore, it urgently needs a scientific approach. The researcher has also cautioned that there ICO scams will harm the industry and also cause social stability.
Li also applauded the joint guidelines (Notice on Preventing the Financial Risk of Token Issuance) issued by seven ministries and commissions on September 4, 2017. He believes that it will serve as a reference for future supervision.
Finally, Li says that there is always a wrong opinion that regulation and blockchain technology are in conflict with each other. In this regard, Li has pointed out that the transparent, tamper-proof nature of blockchain technology will serve as a great tool for regulatory organizations to monitor the technology using the blockchain technology itself.