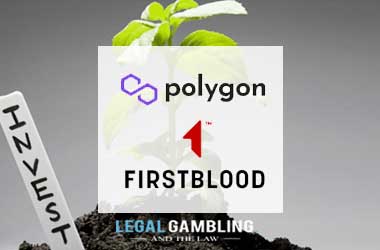 Polygon has acquired a stake in blockchain technology based gaming platform Firstblood, a step that could push DeFi (decentralized finance) to the next stage.
Furthermore, Polygon has set aside $10,000, in addition to multiple NFTs to be offered as rewards for contests played on the gaming platform (Firstblood). Hence, a range of unique DeFi ventures have come up and several cryptos used in prevailing DeFi ventures recorded all-time peak in recent times.
However, the impact of DeFi's growth does not stop with that. Several industries could gain from the rise of decentralized finance and blockchain based online gaming is one such sector.
Online gaming continues to rise in popularity with over 2 million active gamers. Even though conventional gaming employs its own rewards and promotional offers, blockchain tech based online gaming takes it to the next level. Blockchains have made it easy for games to realize real, concrete gains by the way of Non Fungible and DeFi tokens. For taking blockchain technology based online gaming to the next stage, Polygon, which offers blockchain scalability system, is collaborating with Firstblood to offer mind blowing gaming contests to esports players across the globe.
Earlier referred to as Matic Network, Polygon is fundamentally a layer-2 solution that facilitates mass scalability and compatibility with the Ethereum blockchain. It intends to address some of the key shortfalls of the Ethereum blockchain, for instance network congestion, time consuming transactions, increase in gas fees and dearth of community supervision.
Matic Network was earlier a side chain solution that utilizes Plasma technology to handle transactions off-chain before transferring the data to the Ethereum mainnet. The overhauled Polygon, nevertheless, intends to be a complete platform for the creation of interoperable blockchains.
Through the use of Polygon, developers can leverage on the ability of prevailing technology and programming languages to create next-generation blockchain systems. These blockchains are fully compatible, implying that there won't be any issues in engagement as per the requirements of developers. Polygon will continue to use its in-house MATIC token for governance and utility purpose.
Of late, Polygon has collaborated with Firstblood to introduce top notch gaming contests for esport players across the world. This collaboration paves way for esport players to gain solid rewards by outshining popular games of today.
Being the world's first gaming and esports platform based on blockchain technology, Firstblood intends to encourage esport players by incentivization. Furthermore, Firstblood's Dawn Protocol has facilitated earning rewards through on-turf challenges between gamers. The Dawn token also enables paid gaming on the platform of Firstblood. With 120,000 active monthly users, the platform continues to garner the attention of professional gamers across the globe.
FirstBlood
This collaboration between Firstblood and Polygon could become a path breaking development in the blockchain technology based gaming sector. To celebrate the collaboration, Polygon is contributing $10,000, in additional to numerous NFTs to the prize pool of the Firstblood platform. This implies that gamers throughout the world will be able to cooperate in the esport tournaments organized by Firstblood to receive straight forward prizes in the form of NFTs. The compatibility and scalability of Polygon paves way for the platform to serve millions of prevailing and fresh gamers without any issues. The partnership, as per Joe Zhou, Co-Founder and CEO of Firstblood, could act as a catalyst in drawing traditional gamers towards the blockchain technology based gaming platform.
Polygon network is a popular PoS (proof-of-stake) side chain that strengthens online gaming models using blockchain technology. The partnership paves way for the gaming company to lure conventional gamers immersed in AAA labels.
Even though blockchain technology based online gaming is a budding industry, it seems to have tremendous growth prospects. As a matter of fact, all traditional games could move to blockchain platforms in the future as the disparity between in-game assets and real-world financial assets fades away with blockchain technology. With the advent of non-fungible token, in-game assets can be easily transformed into NFTs and sold in real-world. Such rewards could increasingly attract traditional gamers towards blockchain technology based online platforms. In this regard, the collaboration between Polygon and Firstblood could be a move in the right track.