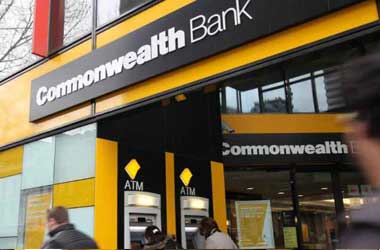 Australia's Commonwealth Bank (CBA) recently issued a ban on purchasing bitcoin via their credit cards stating that these purchases are no longer appropriate. Bitcoin – the most popular cryptocurrency in the world has been on a roller-coaster ride for the last 14 months. The value of Bitcoin skyrocketed in 2017 and crossed the $18,000 mark in December 2017 but dropped significantly in 2018 to end up reaching $8,500.
The banning comes as no real surprise as many believe that bitcoin will likely see an even steeper drop in price. If this happens those who bought bitcoin with their credit cards would likely be left with large debts they cannot pay which would in turn create more risks for CBA.
In a statement, CBA said
Due to the unregulated and highly volatile nature of virtual currencies, customers will no longer be able to use their CommBank credit cards to buy virtual currencies. Our customers can continue to buy and sell virtual currencies using other CommBank transaction accounts, and their debit cards, as long as they comply with our terms and conditions and all relevant legal obligations
Commonwealth Bank is the first Australian bank to ban the purchase of bitcoin via credit cards and this is a significant step for Australia's banking industry considering CBA is the largest issuer of credit cards in the country. Currently CBA garners just a little under 25 percent of the estimated $53 billion credit card market in Australia.
The other Big 4 Australian banks are not expected to follow CBA in banning bitcoin purchase via credit cards. Westpac, NAB, and ANZ have all made statements that they have no plans on blocking cryptocurrency purchases. However, Bankwest looks like it will follow in the footsteps of CBA and ban credit card transactions involving the purchase of bitcoin. Bankwest posted a statement on their website stating that their customers will no longer be allowed to use their credit cards to purchase virtual currencies effective February 14, 2018.
Bankwest gave the same reasons as CBA for imposing the ban and assured its customers that their normal credit card functionality should not be affected by the bitcoin ban. The banning of bitcoin purchase via credit cards has also been carried out by several banks overseas. Some of the banks that have banned bitcoin purchases include Lloyd's Bank, JP Morgan Chase, Bank of America and Citi Bank. These banks have issued statements similar to CBA and justified their reason for banning bitcoin purchases.