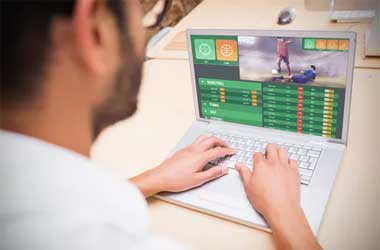 Some of the world's largest sportsbooks named the Australian market as one of the strongest sectors in the industry today, which surged in the last three months despite the ongoing COVID-19 pandemic across the globe.
This was disclosed to shareholders by several of the top sportsbooks, all of which had had significant increases in earnings from April to the end of June, resulting in increased share prices for the companies.
Ladbrokes' parent company, the UK-listed GVC Holdings, reported in July that their Australian business grew 76% during the three-month period. At its peak, Australia accounted for half of GVC's entire sports betting revenue.
Fox Sports Australia's partner in AFL coverage, PointsBet, also reported a significant increase in revenue during the second quarter, which earned them $32 million, a jump of roughly 330% over the same period in 2019.
Shares for Flutter Entertainment, the parent of BetEasy and Sportsbet are now going for double the price when compared to what it was during the earliest stages of the pandemic.
Imminent Problem Gambling Issues
This news caused concern among many responsible gambling advocates in Australia, many of whom believe that their country is in the midst of a full-blown gambling epidemic. The Alliance for Gambling Reform (AGR) has announced that they will be lobbying the Morrison administration for a total ban on gambling ads, inducements, and credit card gambling.
AGR's Tim Costello noted that their concerns had often been brushed off in the past. According to Costello, the AGR had warned that the number of gambling ads on television was rising during the pandemic, but the government refused to ban them.
Costello said that the reports disclosed by these bookmakers confirmed his worst suspicion: that Australians who are considered the "Worlds Worst Gamblers" were the bulk of foreign bookmakers' revenue streams during the pandemic.
Australians Spending More on Gambling since Pandemic
Recent studies on Australians' gambling habits showed that local punters were spending more on gambling during the pandemic compared to the same period in 2019. As the pandemic raged on, the gambling expenses of Aussies increased from 20% in March to 33% in April.
Responsible Wagering Australia (RWA), a trade industry group for online sportsbooks deemed the calls to ban gambling ads and inducements overblown. According to RWA's CEO, Brent Jackson, the increased numbers for Australians does not necessarily mean more Australians are gambling. Rather, Jackson explained, gamblers who patronized brick and mortar sportsbooks were simply migrating to online casinos.