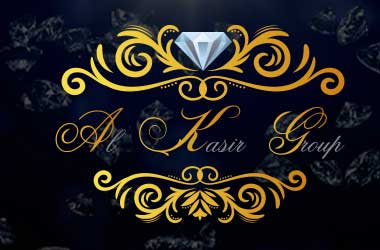 Dubai-based Al Kasir Group has launched three diamond-backed crypto assets, with prices ranging from $250 to $250,000. The diamonds will be certified by by Indian Gemological Institute (IGI) and the diamond-backed crypto assets can be bought online through the company's portal. It is the first time blockchain technology is used in the trading of diamonds.
These blockchain technology based crypto assets are stored in digital wallets that can be accessed through One Time Password (OTP) sent to the registered mobile number and email address.
The three crypto assets were launched at an event held at Burj Al Arab in Dubai. This was followed by the sale of the first crypto asset backed by diamonds. The three crypto assets – Al Mas, Al Haqeek and Falah – can be exchanged for physical value assets like diamonds, precious stones and Oudh, Bakaar or Attar, respectively.
AlKasir Portal
In addition to selling online, Al Kasir Group is planning to open 1000 stores across the world, in all major markets including the UK, Europe, Middle-East, and South-East Asia.
In an interview with Guardian, Lakhanpal said
"We are giving customers tangible assets in exchange of their investment, which is not possible in cryptocurrency. We are using the crypto technology, but that is not similar to using cryptocurrency. We also want to cater to all segments of the society. Hence, we have carefully decided on the pricing of the assets. We want to become one of the leading players in the market in the next five years."
The value of these assets will fluctuate depending on the demand and supply. The public trading of these assets would begin between August 21 and August 24, during Eid celebrations. Al Kasir has started accepting orders for the three assets and is offering early bird discounts.
As blockchain-assets can be easily transferred from one party to another, buyers of diamond-backed crypto assets can use the platform to gift their loved ones.
Amit Lakhanpal said,
"Blockchain technology is becoming increasingly popular amongst individuals, financial institutions and governments. Three blockchain assets, backed by real-world assets, would be more capable of storing and translating value. Diamonds are an ideal asset since they are rare, and have a long history of being recognized as a store of value. They are small, and therefore are easily transported. The three blockchain assets are designed to seamlessly address the need of security, combining the convenience of digital currencies by being utilized as blockchain assets with the stability of traditional assets."
Al Kasir Group is a joint venture between Indian entrepreneur Amit Lakhanpal and Sheikh Ahmad Bin Obaid Al Maktoum's Private office. Incidently Lakhanpal is also the author of the book "the world of cryptocurrency" and founder and CEO of the Money Trade Coin Group. Furthermore, Lakhanpal is also the Chief Managing Director of real estate development agency Flintstone Group and founder of FlintBeats, an event management company established in 2015.