Legal Canadian Forex Trading and Trading Platforms 2023
Rank
Broker
Offer
Trade Now / Review

Deposit: $50

Payout %: 97%

Trade Now!

Deposit: $100

Payout %: 1:400

Trade Now!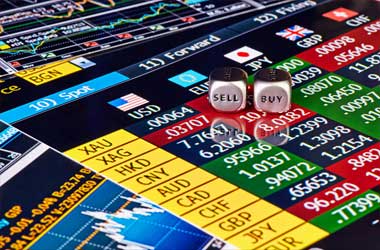 The Forex market is an extremely liquid global market. This makes it very popular with individual investors and small businesses as well as with banks, insurance companies and financial institutions. Roughly 5% of the Forex market are attributed to individual investors and small businesses and 95% to big banks and financial institutions. However, since big banks and financial institutions are heavily regulated, it is those 5% of the Forex market which are most prone to scams and frauds.
That's why it is paramount for governments around the world that they protect individual investors, who in the search of high leverage and quick profit, often end up as the damaged side of a transaction and lose all of their deposit. Even though it is quite difficult to regulate the fast paced Forex market, there are quite a few governmental and non-governmental agencies around the world which regulate the flow of capital in the Forex market.
Some of these include the CFTC and NFA in the USA, the FCA in the UK, the AISC in Australia and the Swiss PolyReg and the Swiss Federal Department of Finance in Switzerland. The chief regulatory body for the Forex market in Canada is the Investment Industry Regulatory Organization of Canada (IIROC). The IIROC is a non-profit, self-regulatory organization which controls all Forex brokers and the activity they provide to customers. It is part of the Canadian Securities Administrators (CSA).
In Canadian law Forex trading is regulated as either trading in securities or derivatives depending on the region or province where the Forex broker is registered. All Canadian Forex brokers which intend to provide services to Canadian citizens have to be registered as a member of the IIROC as well as to be registered in the province in which they will conduct their business if they want to be able to offer trading on margin.
Frequently Asked

Questions
In an attempt to explain legal Canadian Forex trading in more detail, we will list the answers to the ten most frequently asked questions on the topic.
Which Canadian Forex brokers can trade with Canadian citizens?
How can I check if a Forex broker works legitimately?
How do Canadian based brokers differ from Forex brokers based in other countries when it comes to financial regulations?
Can Canadian citizens do business with a US Forex broker?
What are the payment options that Canadian Forex brokers offer to customers?
Can I be led into a fraudulent transaction with a regulated Canadian broker?
How can I avoid getting involved in a broker scam?
Do all the Canadian provinces comply with the same Forex operating laws?
Do Canadian Forex brokers cater to people who are new to Forex trading and Forex Trading Platforms?
Is a registered Forex broker a guarantee for an exceptional service?
Low Leverage Forex Trading
Because of the heavy regulation, Canadian Forex brokers offer lower leverage compared to other Forex operators around the world. But this isn't as bad as people make it out to be.
In fact, let's look at an example. The leverage for the USD / CAD is 45.5:1. In a situation where you have a $1000 account this means that with that leverage you can control $45.5 thousand. However, if your account dips by just 2% you have already lost all your money.
The pitfalls of a high leverage are often greater than the benefits it offers to the investor. Canadian regulatory bodies have been quick to realize this and traders should appreciate the protection which is being granted to them.
Avoiding Getting Scammed by Forex Brokers
Regulated Forex traders are rarely involved in scams and frauds. However, traders should always try to look for red flags which signal a Forex scam:
Scams appear in ads in newspapers, on radio, on TV or on websites;
They look legitimate;
Promise quick profits;
Are ambiguous when explaining what you should do;
You are not told that the investment is very risky.
Being aware of red flags such as these will keep your investments safe most of the time.
Canadian Forex Market
The Canadian Forex market is one of the most heavily regulated Forex markets in the world. This gives added security to individual investors and small businesses in an often turbulent market. What follows are a few key regulations which Canadian Forex brokers must adhere to:
Maximum available leverage varies depending on the currencies being traded;
No possibility of hedging while trading;
Each individual investor entering the Forex market must possess a minimum income, financial assets or to have a minimum net worth as specified by the regional or provincial governing body.
It is clear from the above mentioned rules that Canada has quite strict regulatory procedures. For example the maximum available leverage which varies from currency to currency is higher for major currencies and lower for more exotic or minor currencies.
It is also lower than what the US regulatory bodies specify as the maximum possible leverage. And everyone knows that the US Forex market is very heavily regulated by the NFA and CFTC.
As with all regulated markets the Canadian Forex market also deems hedging in the same customer account as illegal even though Forex traders often try to find ways around it.
Finally, because of the quite high minimum income, assets and net worth requirements, a lot of Canadian Forex traders are finding it difficult to enter the market. In short, this means that if you are have enough capital to enter the market you will participate in the safest Forex market in the world. However, if you don't have the minimum required capital you might have to turn to some foreign broker, which means that you will be involved in riskier transactions.