Best Legal US Forex Brokers and Trading Platforms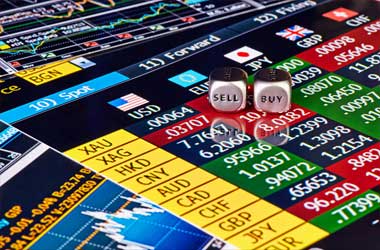 As many of you already know Forex trading is the trading of foreign currencies based on expectations of how currency exchange rates will change. If the chosen currency rises relatively to some other currency, this represents a profit. However, if you sell the currency which ascends in value you have made a poor judgement and you will suffer a loss.
The Forex market is very liquid, it is global and in practice it is very difficult to regulate. This is because in addition to individual investors (also known as retail customers) the Forex market is also used by large investment banks, insurance companies and financial institutions. They use the market to manage the risks of currency exchange rates fluctuations.
The risks to small individual investors and traders in a large and unregulated market are enormous. For example, unregulated Forex brokers often use the allure of high leverage to make themselves attractive to individual investors with low initial investments and capital. They promise huge profits by using only your small initial investment.
Rank
Broker
Offer
Trade Now / Review

Deposit: $50

Payout %: 1:50

Trade Now!

Deposit: $50

Payout %: 97%

Trade Now!
However, as many Forex traders know, this is a dangerous strategy and it can lead to big losses just as easily. High leverage increases your profits in the same way it increases your losses. A small trader should always look to use only his own funds. He should only put at risk what he can afford to lose. High leverage may seem attractive, but it can be the death of a small investor.
Fortunately for retail customers, there are regulatory agencies around the world which regulate big international markets and try to protect traders. These governmental, sometimes federal and sometimes private institutions make sure that the risk of fraud and misinformation is minimized or completely eradicated.
There is no one specific central agency to regulate the Forex market. However, most developed countries have clear rules and laws regarding Forex trading and Forex brokers. For example, the UK Forex market is regulated by the FCA (Financial Conduct Authority), the AISC (Australian Securities and Investments Commission) is in charge of regulating the Australian capital markets, corporations and financial services and the Swiss PolyReg and the Swiss Federal Department of Finance have the same duties in the Swiss financial markets.
Frequently Asked

Questions
In an attempt to explain legal US Forex trading we will list the answers to the ten most frequently asked questions on the topic.
What is the lowest possible initial trading capital that US Forex brokers require?
Which financial control rules should regulated US Forex brokers adhere to?
How do US based brokers differ from Forex brokers based in other countries when it comes to financial regulations?
Can non-US brokers accept US citizens as clients?
What are the payment options that US based Forex brokers offer to customers?
Can I be involved in a broker scam with a US based broker?
How can I avoid getting involved in a broker scam?
Are banks, insurance companies and financial instructions regulated in the same way as individual traders?
Do US Forex brokers cater to people who are new to Forex trading and Forex Trading Platforms?
What are some other positives of trading with a regulated Forex broker?
US Forex – Before Regulation

There is no greater sign that the regulatory agencies are doing the right thing than looking at what was happening in the past. Before the NFA and the CFTC started imposing strict regulations on Forex brokers there were a lot of Forex related scandals in which innocent individuals lost their money.
For example, in the period between 2001 and 2007, 26 thousand people were the victims of illegal activity and fraud. They lost approximately $460 million in currency related scams initiated by unregulated Forex brokers with dubious background.
Legal US Forex Market
The US Forex market is one of the most highly regulated markets in the world. This makes the market safe for investors and unattractive for fraudulent brokers. The two organizations in charge of regulating the US Forex market are the US Commodity Futures Trading Commission (CFTC) and the US National Futures Association (NFA).
The CFTC is a governmental agency, independent from other bodies, which governs over and oversees all Forex transactions conducted through regulated Forex brokers which operate in the United States.
The NFA is a non-profit, self regulating body, for the US futures industry. Its main objectives are maintaining the integrity of markets within the USA and protecting traders and investors from being involved in a scam or a fraud.
As we already mentioned regulations are always made to protect the small investor or customer (with assets of less than $10 million). This means that the regulations which are put in place in the US by the CFTC and NFA are aimed at protecting individuals and small businesses involved in the market. Some of the key regulations include:
Maximum available leverage on major currencies is 50:1;
Maximum available leverage on minor currencies is 20:1;
No possibility of hedging while trading;
Money due to be paid out to customers by brokers must be kept in qualified US institutions or money centre countries.
These regulations differ quite a lot from other countries where markets are less regulated. In fact, since the Forex market has started being regulated in the US, a lot of Forex brokers looking for quick profit have left the US and moved to countries with more lenient laws.
This further strengthens the notion that the US Forex market is one of the safest for small investors and businesses.