The 13th edition of Presidents Cup is just around the corner, slated to take place from 12-15 December 2019 at the Royal Melbourne Golf Club, where we will once again bear witness to an exciting series of men's golf matches between team USA and International team. Team USA consists of only golfers from the United States, while the International team consists of golfers from all over the globe, with the exception of Europe. Team Europe and team USA have their own tournament – the Ryders Cup, which is held every two years in late September.
The 2019 edition of the Presidents Cup will be hosted at Royal Melbourne Golf Club for the third time in the tournament's history and for the first time since 2011. The venue holds a significant historical value for the International team, who have won their only Presidents Cup at this venue in 1998 and will look to repeat their success next week.
The 2017 Presidents Cup, which took place at Liberty National Golf Club in Jersey City, New Jersey, was won by the United States Team, who claimed their seventh consecutive title and 10th win in the history of the Presidents Cup.
Best Sports Betting Sites For Presidents Cup 2019
* Odds have been provided by BetOnline and are accurate as of 06/12/2019
With 10 President Cup titles to their name, United States (1.37) are the undisputed favourites to make it 11 here and defeat the International team (3.60) once more. That being said, the two and share one win apiece in Melbourne, which does suggest USA might not have the easiest time winning, making a draw (13.00) a serious possibility.
Team International
Current Odds: +260 (3.60)
Hope dies last, and that is surely something Team International stands by, as they enter the 13th edition of Presidents Cup as heavy underdogs to prevent Team USA from claiming their eighth consecutive title in Melbourne.
Team International will enter the 2019 Presidents Cup with Ernie Els as the captain, and K. J. Choi, Geoff Ogilvy, Trevor Immelman and Mike Weir as his assistants. Unlike Woods, Ernie Els did not elect himself to play.
While Team International fails to impress with their lineup in comparison to Team USA, they do boast with having Adam Scott on the team, who is the most experienced player at the tournament, with eight appearances in the Presidents Cup already behind him.
Player to watch: Adam Scott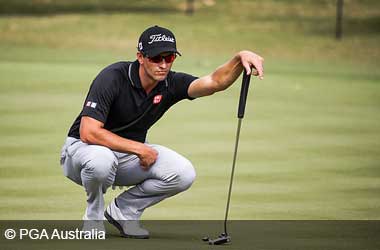 Adam Scott is an Australian golfer, who needs no special introduction. While his career achievements can hardly compare to those of Woods, Koepka and other elite golfers, Scott is the most experienced player when it comes to the Presidents Cup.
The 39-year-old is the only Presidents Cup participant who competed in 2011, which is the second and most recent time Royal Melbourne hosted the event.
Adam Scott will enter the 2019 Presidents Cup tied-favourite alongside Hideki Matsuyama to finish with the most points on his team and considering he has accumulated 16.5 points throughout his eight appearances at the tournament, it's hard not to agree with that assessment.
Team USA
Current Odds: -270 (1.37)
Team USA will enter the Presidents Cup as heavy favourites and it's not hard to see why bookmakers have them priced as low as 1.36. The United States golf team have won six straight events, and have been the dominant force in Presidents Cup since 2003, seeing how they failed to win only twice – in 1998 when the International team won 20.5-11.5 and in 2003, when teams parted ways with a 17-17 tie.
For this year's tournament, Team USA will have Tiger Woods as captain and Fred Couples Zach Johnson and Steve Stricker as his assistants. While captains and assistants usually do not participate in the game, Woods, as a team captain picked himself as the player on the team, meaning he will make his third appearance at the venue and will be the main man under the spotlight in the USA team.
Player to watch: Tiger Woods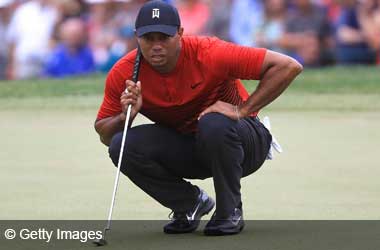 The 43-year-old golf legend has emerged victorious at the ZoZO Championship in October, which means Woods is now tied with Sam Snead for the most PGA Tour victories at 82. Furthermore, Woods is now rank seven in the Official World Golf Rankings, which is a huge accomplishment, if we take into consideration he was rank 656 in 2017. As rank seven in the world, Woods will be the fifth-highest rated golfer present at the tournament, only trailing Koepka, Johnson, Thomas and Cantlay.
To date, Woods has played for Team USA in eight Presidents Cups since 1998, meaning he has won the title six times and will look to make it seven next week.
Our Prediction
In Presidents Cup 25-year history, the International Team has only won one event and even that 21 years ago. While they did come close to winning for the second time on a few occasions, the gap between team USA and team International has seemingly only increased in the past few years.
A simple look at the lineup reveals team USA is stacked with talent who seems like they can defeat anyone, while team international fails to inspire the same thoughts. The only concern we have with team USA is that they will be without Phil Mickelson, who has never missed a Presidents Cup since its inception in 1994.
That being said, Team USA is simply too good to ignore. There are arguments to be made home soil advantage will help Team International produce an upset, but to be completely fair, this one could be played on the moon and USA would still be a heavy favourite to win. In the end, it comes down to the immense difference in quality, and for that reason, we will side with Team USA to claim with a title… just like they always did.