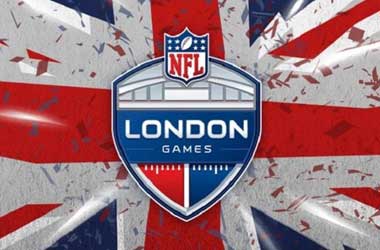 Wembley Stadium will once again host another National Football League game this weekend, and it will be a battle of division rivals.
The Houston Texans and Jacksonville Jaguars are set to do battle, and both teams are trying to keep pace with the Indianapolis Colts.
Houston was the betting favourite to win the AFC South at the beginning of the season, but things have changed as the season has played out. The Texans are dealing with a ton of injuries at this point of the year, and find themselves in second place. Houston comes into this game with a record of 5-3, and they have won three of their last four games.
Houston Texans vs. Jacksonville Jaguars Top Betting Sites
Jacksonville has been one of the biggest surprises in the NFL this season, and they are still very much in the playoff race. The Jaguars are 4-4 so far this season, and are riding a two game winning streak. Jacksonville still has some work to do, but they are firmly in the playoff race.
The Houston Texans are -2.0 point favourites over the Jacksonville Jaguars in this London Game.
* Odds have been provided by GTBets and are accurate as of 31/10/2019
Jacksonville Jaguars
(4-4 Overall; 3rd Place AFC South)
The season appeared to be lost when Nick Foles went down with an injury, but Gardner Minshew has stepped in and played some terrific football for this Jaguars team. Minshew has thrown for close to 2,000 yards this season, and has kept this team in the race. Running back Leonard Fournette is also having a terrific season for the Jaguars, after taking a huge step back a season ago. Fournette has ran for close to 800 yards in 2019, and is averaging 4.9 yards per game. The Jaguars should be able to score plenty of points against a beat up Texans defense in this game.
Jacksonville has actually been better than the Texans on defense this season, holding opponents to less than 21 points per game. The Jaguars have given up just 32 total points in their previous two games, and that is a big reason for their two game winning streak. This defense has been terrific at getting to the quarterback, racking up 29 sacks already this season.
Current Odds: +105
Houston Texans
(5-3 Overall; 2nd Place AFC South)
Houston came into the season with a dominant defense full of superstars, but injuries have taken that advantage away. The Texans are still giving up less than 24.0 points per game, but they haven't been as destructive as they have been in recent seasons. Houston will also be without defensive end JJ Watt for the remainder of the season after he suffered a season-ending injury in week eight. Watt was second on the team with four sacks, and his absence will allow opposing teams to double-team sack leader Whitney Mercilus to keep him off of their quarterback.
Quarterback Deshaun Watson has thrown for over 2,200 yards this season, and he always seems to make a big play when his team needs it. The Texans are one of the highest scoring teams in the NFL this season, averaging more than 26 points per game. DeAndre Hopkins has over 600 receiving yards this season, and those two will hook up plenty of times in this game.
Current Odds: -125
Prediction: Houston Wins Offensive Shootout
Both of these teams have had terrific defenses in recent seasons, but that isn't the case this season. Deshaun Watson has been winning games with his arm for the Texans, and the Jaguars have one of the best running attacks in the NFL. Look for this to be a high scoring affair in London, but the Texans just have too many weapons. Bet the Houston Texans -2.0 over the Jacksonville Jaguars in London on Sunday morning.