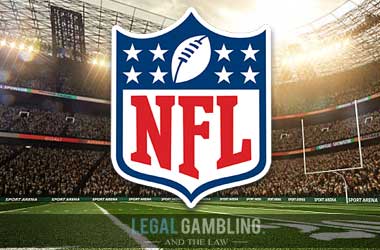 The Tennessee Titans will host the Jacksonville Jaguars on Sunday afternoon in a game that feels very intriguing. Figuring out the Titans and Jaguars has not been an easy task this season, and Jacksonville will have a new quarterback under center for this game.
The winner of this game will stay in the AFC South race, and could be a playoff team this season. These two teams both have their flaws, but they also have the talent to surprise some people this season.
Tennessee is one of the hottest teams in the NFL having won three of their previous four games. The Titans come into this game with a record of 5-5 and have gone 3-2 at home so far this season.
Jacksonville comes into this game having lost two straight games and four of their last six games. The Jaguars are just 4-6 on the season and are in danger of missing out on the playoffs again this season.
Tennessee Titans vs. Jacksonville Jaguars Best Betting Sites
Tennessee is a -3.0 point favourite over the Jacksonville Jaguars in this game.
* Odds have been provided by Bovada and are accurate as of 20/11/2019
Tennessee Titans
(5-5 Overall; 3-2 Home Record)
The Tennessee Titans benched franchise quarterback Marcus Mariota earlier this season, and it turned out to be a great decision. Ryan Tannehill has taken over the quarterback duties for this team, and he is an impressive 3-1 as a starter this season. Tennessee is still not going to overwhelm opponents with their offense or passing attack, but they have definitely improved at that position.
Running back Derrick Henry is having another monster season for the Titans, and he will see plenty of touches in this game. Henry has ran for 832 yards already this season, and has also scored eight touchdowns. Tennessee is right around league average in terms of rushing yards, but their passing game is near the bottom.
The Titans are a terrific defensive team this season, and that unit usually leads them to victory. Tennessee is giving up less than 20 points per game, and they should be able to put up a low number in this game. Tennessee certainly has some flaws, but they have a game plan that works for them.
Current Odds: -160
Jacksonville Jaguars
(4-6 Overall; 2-3 Away Record)
The Jacksonville Jaguars have given Nick Foles the starting quarterback job back, but he didn't do much to help them win a week ago. Foles had a decent day against the Colts, but his team suffered a convincing defeat. Jacksonville is averaging over 250 passing yards per game this season, but most of that work was done by Gardner Minshew.
The Jaguars should be able to run the ball well this season, but that hasn't always been the case. Jacksonville is averaging more than 119 rushing yards per game, but Leonard Fournette is capable of doing more for this team. The Jaguars might not be able to pass against the Titans, but they should be able to run the ball.
Jacksonville has given up over 22 points per game this season, and their offense has put this unit in a bad position at times. The Jaguars have also struggled in the secondary since trading away Jalen Ramsey a few weeks ago. Stopping Derrick Henry and the Titans' rushing attack will be top priority in this game.
Current Odds: +140
Prediction
Both of these teams have been wildly unpredictable this season, and so has the entire AFC South Division. The division race is still up for grabs, but the loser of this game might be in trouble. Don't expect a ton of points in this game as both defenses are much better than the offenses. It should be a tight game throughout, but the Titans being at home should be the difference. Bet the Tennessee Titans -3.0 over the Jacksonville Jaguars in this week 12 showdown.