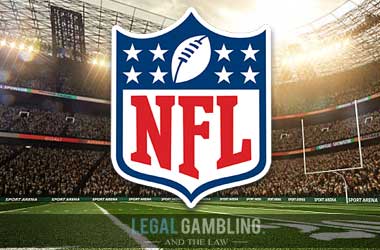 It doesn't always work out that the matchup on Monday Night Football is the best game of the week, but it worked out that way in week 16.
The Minnesota Vikings will host the Green Bay Packers on MNF in a game that could decide the NFC North Division. Green Bay won the first matchup of the season, and the Vikings will be out for revenge in this game.
Green Bay comes into this game having won three straight games, and they are the current leader of the NFC North. The Packers have already clinched a playoff spot this season. Minnesota has won two straight games, and they are playing well of late. The Vikings absolutely dominated the Los Angeles Chargers in a week 15 victory.
Minnesota Vikings vs. Green Bay Packers Top Betting Sites
* Odds have been provided by GetBets and are accurate as of 18/12/2019
Minnesota Vikings
(10-4 Overall, 6-0 at Home)
The health and status of running back Dalvin Cook will be a huge key heading into this game. The Vikings are averaging over 135 rushing yards per game this season, and Dalvin Cook has over 1,100 yards on the ground to lead this team. Quarterback Kirk Cousins has thrown for more than 3,400 yards this season and his improved play has given this Vikings offense a new identity. Minnesota will try to win this game with their terrific defense, but they have to score some points as well.
Minnesota is allowing just 19 points per game this season, and they have been dominating at times this season. The Vikings had seven takeaways in their week 15 win over the Los Angeles Chargers, and they will look to get pressure on Rodgers in this game. Defensive end Danielle Hunter leads the team with 12.5 sacks, and he should get some hits on Rodgers in this one.
Current Odds: -250
Green Bay Packers
(11-3 Overall, 4-2 on the Road)
The Green Bay Packers were able to knock off the Chicago Bears in week 15, but it was far from a dominating performance. The Packers are averaging 23.8 points per game this season, and they still have one of the best quarterbacks in the NFL. Aaron Rodgers has thrown 24 touchdown passes already this season, and has thrown just two interceptions. Green Bay has also found a running game in 2019, with Aaron Jones finding the end zone a total of 13 times.
Green Bay has also been improved on defense this season, and they have a pair of terrific linebackers. The Packers are giving up less than 21 points per game, and they will need to play well on that side of the ball in this game. Preston Smith and Za'Darius Smith have combined for 21.5 sacks this season and have carried this defense.
Current Odds: +210
Prediction: Vikings Defense Shuts Down Aaron Rodgers
There is no love lost between the Packers and Vikings and this should be a terrific matchup. Minnesota is going to try to win this game with their defense, while Aaron Rodgers will lead the Packers on offense. This game being played in Minnesota will give the Vikings a huge edge, especially with the noise that their crowd can create.
Green Bay is going to find the end zone a few times in this game, but it won't be enough. The Minnesota Vikings are going to come up with enough timely stops to create some breathing room for their offense. Minnesota will find a way to open this game up in the 4th quarter and come away with a huge win on Monday Night Football.