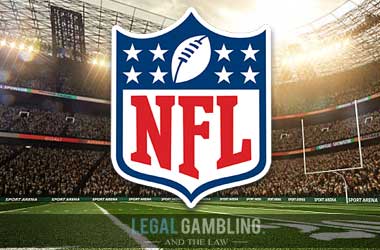 An NFC North Division rematch between Minnesota Vikings and Detroit Lions is slated to take place at U.S. Bank Stadium on Sunday, December 8, where the two teams will meet for the second time this year. Their first bout took place on October 20, 2019, when Vikings defeated Lions (42-30) in Detroit, continuing the tradition of being the strongest team in these head-to-head meetings.
While a close and exciting clash last time, a lot has changed since then, which tipped the scale even further into Vikings' favour who are entering this Sunday's fixture as heavy favourites to repeat their success and defeat Lions for the fourth consecutive time in their quest to cement themselves as the NFC North Division leaders and climb the league leaderboard to catch up to the San Francisco 49ers.
Minnesota Vikings vs. Detroit Lions Top Betting Sites
* Odds have been provided by Bovada and are accurate as of 03/12/2019
Minnesota Vikings
(8-4-0; 5-0 Home record)
Minnesota Vikings are entering their bout with Detroit Lions with a strong 8-4 record on the year which sits them a game behind the Packers in the NFC West, but holding on to the final wildcard in the NFC. . In regards to their last six, Vikings are 4-2, which includes a win over Lions on October 20, when they won 42-30. Since then, Vikings defeated Washington Redskins (19-9), lost to Kansas City Chiefs (23-26), and won their next two against Dallas Cowboys (28-24) and Denver Broncos (27-23), before their loss on Monday Night to Seattle.
All things considered, Vikings have drastically improved over the course of the last month, which helped them recover from their slow start and are now starting to put together a very solid season. One of the main men responsible for Vikings superb performance is QB Kirk Cousins, who does not get enough praise for his performances. He's at 70.6%, 8.6 YPA and held a 114.8 passer rating ahead of Vikings' Monday Night Football bout with Seattle Seahawks.
What defines Vikings is their superb offense, which ranks seventh in the league in scoring at 26.3 ppg. Furthermore, Vikings are eighth in total offence at 387.6 yards per contest ahead of their clash with Seattle.
Current Odds: -800
Detroit Lions
(3-8-1; 1-4-1 Away record)
Detroit Lions have not been too impressive this term and their five-game losing streak does not do them and their morale any favours. In regards to their last five, Detroit lost to Oakland Raiders (24-31), Chicago Bears (13-20), Dallas Cowboys (27-35), Washington Redskins (16-19) and again against Chicago Bears (20-24) at the end of November, which we previewed last week.
With 0-5 record in their last five games and 2-8 in their last 10, it's fair to say Detroit Lions are in a terrible spot and it all seems like they are in a downright spiral, which will eventually force them right to the bottom of the league. That is, if they don't find a way to bounce back and make something happen.
All in all, things are not looking up for the Lions, with Stafford expected to miss out on another game due to his hip injury and Jeff Driskel listed as questionable due to his hamstring problems. At this point, their only saving grace is Mitchell Trubisky, who is sitting at 63.7%, 6.1 YPA and is at 84.4 passer rating.
Current Odds: +500
Prediction: Lions Defence To Hold
Minnesota are priced as heavy favourites to win here, and it's not hard to see why. Vikings will enter this match in great shape and there is no reason to believe they can lose against the struggling Lions. It's worth noting Lions' defence has been fairly solid this season and is the only reason why they're not sitting even further down the standings. On the other side, their offence is nowhere near as strong as they had hoped and the long list of injuries doesn't help their cause either.
In terms of which team we expect to come out victorious, it goes without saying we would side with Vikings. That being said, the line for this match is set at 15.5 points, which will be hard to achieve, even for Vikings' dangerous attack. As we have mentioned, Detroit Lions have a solid defence, which helped them keep their fixtures relatively close.
In their last five away fixtures, Lions on average lost by only 4.25 points, which includes a 22:23 defeat against Green Bay. Furthermore, Vikings defeated Lions by a margin greater than 15 points only once in the history of their h2h fixtures. All things considered, we will side with Lions and their defence to keep this one close.