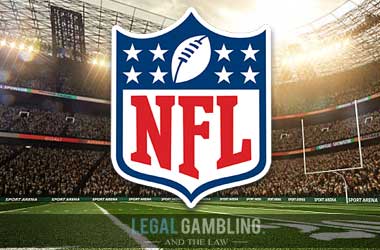 The National Football League has three games scheduled for Thanksgiving Day, and one of the best rivalries in football will kick things off. The Detroit Lions always play the opening day on Thanksgiving, and they will host the Chicago Bears in this game. Detroit and Chicago just met up two weeks ago, and the Chicago Bears were able to come away with a 20-13 victory.
Both of these teams are looking up at the Minnesota Vikings and Green Bay Packers in the NFC North Division, and are unlikely to make the playoffs this season. Detroit could be without their starting quarterback, and the Chicago Bears are not getting great quarterback play.
This is also a rematch of last season's Thanksgiving Day Game that was won by the Chicago Bears. Don't expect a ton of points in this game, and there likely won't be a ton of explosive plays.
Detroit Lions vs. Chicago Bears Top Betting Sites
* Odds have been provided by Bovada and are accurate as of 26/11/2019
This should be a tight battle throughout, and the Chicago Bears are slim -1.0 point favourites on Thanksgiving Day.
Detroit Lions
((3-7-1; 2-3 Home Record)
The Detroit Lions come into this game having lost four straight, and the injuries continue to pile up. Quarterback Matthew Stafford has missed the last three games, and will likely be forced to sit this one out as well. Detroit is averaging over 24 points per game this season, but that number has gone way down since Stafford has been out of the lineup. Starting running back Kerryon Johnson is also injured, and he is the leading rusher with 308 yards this season. It's just hard to win games in the NFL without your top playmakers.
Defense has been a big problem for the Lions all season long, and they can't blame those problems on injuries. The Lions have given up more than 27 points per game, although the did hold the Bears to just 20 points in their previous meeting. Detroit does have 20 sacks on the season, and they will look to pressure Trubisky in this game.
Current Odds: +105
Chicago Bears
(5-6 Overall; 2-3 Away Record)
The Chicago Bears are scoring less than 17 per game on offense this season, and there is plenty of blame to go around. Quarterback Mitchell Trubisky has thrown for just over 175 yards per game, and he has struggled with consistency. The Bears have also been one of the worst rushing teams in the league, and are averaging less than 80 rushing yards per game. If the Bears are going to beat the Lions again in this game then they must score some points.
Chicago has one of the most talented defensive units in the league, but their numbers haven't been as dominant as they were a season ago. The Bears are giving up just over 17 points per game, but they have been on the field a ton this season. Linebacker Khalil Mack tallied a forced fumble and a sack in week 12, which was the first time since week 7 that he accomplished either feat. Look for the Bears to be aggressive on defense in this game.
Current Odds: -125
Prediction: Bears Ruins Thanksgiving Day For Lions
Both teams in this matchup have their flaws, but the Detroit Lions are also dealing with injuries on top of their problems. Even if quarterback Matthew Stafford makes his return to the field in this game, the Lions will still be without a few of their best offensive playmakers. Detroit has also struggled on defense, especially of late. The Chicago Bears might be under .500, but they still have a top-ten defense this season and our outsider for the Super Bowl title. Quarterback Mitchell Trubisky played well on Sunday, and should pick apart a bad defense in this game.
Bet the Chicago Bears -1.0 over the Detroit Lions on Thanksgiving Day.