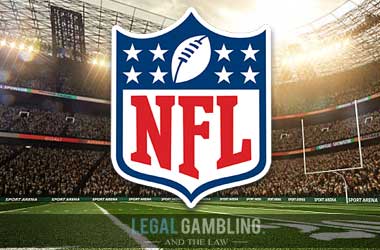 Week seven of the NFL season is here, and it will get started with a terrific matchup on Thursday Night Football. The Kansas City Chiefs will be in Denver to take on the surging Broncos, and this is one of the best rivalries in the NFL.
The Kansas City Chiefs started off the season by winning their first four games, but have now lost each of their last two games.
Denver lost their first four games to very solid football teams, but have gotten back in the playoff race with two straight wins.
This game will be a battle as to which team can establish their identity early on.
Kansas City wants to score points in a hurry, while the Denver Broncos prefer to run the ball and take some pressure off of their defense.
Denver Broncos vs. Kansas City Chiefs Best Betting Sites
The Kansas City Chiefs are -3.5 point favourites over their rivals for this week seven Thursday Night Football matchup.
* Odds have been provided by Bovada and are accurate as of 15/10/2019
Kansas City Chiefs
(4-2 Overall; 3-0 Away)
The Kansas City Chiefs have the top passing attack in the NFL, but they have struggled to find balance on offense this season. Quarterback Patrick Mahomes has thrown for over 2,100 yards already this season, and has thrown 14 touchdown passes already this season. Mahomes has been sacked eight times already this season, and a better running game should give him some more time to operate. Lesean McCoy is averaging 5.4 yards per carry this season, but doesn't see many touches and has ran for less than 50 yards per game.
The Chiefs have given up 24.0 points per game so far in 2019, and that number must also improve if they are going to be a Super Bowl contender. Kansas City has recorded 11 sacks and 10 takeaways this season, but they really struggle to defend the pass. Denver is not going to challenge the Chiefs secondary, but they will run the ball like crazy. The Chiefs' defense needs to show up and help out their offense in this game.
Current Odds: -180
Denver Broncos
(2-4 Overall; 1-2 Home)
Defense is a specialty of Broncos head coach Vic Fangio, and he has his team playing well on that side of the ball. The Broncos have allowed just 13 combined points in the last two weeks, and shutout the Tennessee Titans in week six. Denver has 12 sacks so far this season, and they will be coming at Patrick Mahomes with every chance that they get. The Broncos usually play well in front of their home crowd, and the defense will get a huge boost with the crowd noise in this game.
The Broncos are averaging less than 18.0 points per game this season, and they simply cannot win a shootout against the Kansas City Chiefs. Veteran quarterback Joe Flacco has thrown just six touchdown passes this season, while also throwing five interceptions. Running back Phillip Lindsay has been the offensive star for the Broncos, and Denver will need him to run the ball effectively in this game.
Current Odds: +160
Prediction: Kansas City Offense Carries Chiefs to Victory
This is a battle of teams heading in opposite directions heading into this game, but it's still early in the season. Kansas City was expected to dominate the AFC West Division, but they are leaving the door open with their play of late. Denver has been playing well the last two weeks, but this is a much tougher opponent. The Denver Broncos just don't have enough offense to win this game, but they will keep it close throughout.
Bet the Kansas City Chiefs -3.5 over the Denver Broncos on Thursday Night Football.