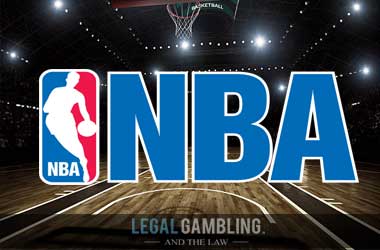 The 2019-20 NBA season is well underway, and there have been a few surprises already this season.
For the first time in about five years, the Western Conference is wide open, and a handful of teams feel like they are the best team in the conference.
The sudden parity comes from the Golden State Warriors taking a huge step back after last season.
The Warriors will be in LA to visit the Lakers on Wednesday night, and the Lakers will likely be huge favourites. Los Angeles enters the week with a record of 7-2, and they are definitely an NBA title contender this season.
The Warriors have won just two of their first eight games this season, and it's hard to see Golden State being a playoff team this season.
Top Sportsbooks To Bet On Warriors @ Lakers, Week 4 Game
Golden State has to deal with Utah on Monday night before worrying about the Lakers. Los Angeles will be playing in the second night of a back to back in this game after taking on the Phoenix Suns on Tuesday night.
Let's take a look at each team before making a betting prediction on this game.
Team Preview
* Odds have been provided by Bwin and are accurate as of 13/11/2019
Los Angeles Lakers
Anthony Davis is off to a great start in his first season in a Lakers uniform. The addition of Davis has also propelled LeBron James into one of the best starts of his Hall of Fame career. Davis and James are a formidable 1-2 punch, and the Lakers are hoping to ride on their shoulders to an NBA Championship.
Davis leads the team with 26.6 points and 10.2 rebounds per game this season, and the Warriors don't have anyone to contain him. The former Pelicans star is finally getting to prove his greatness on a big stage. LeBron is averaging 24.6 points, 8.6 rebounds, and 11.0 assists per game, and looks comfortable in his role with this team. The Lakers don't have a ton of depth, but their starting lineup can go toe-to-toe with anyone in the league.
Current Odds: 27/4
Golden State Warriors
No Stephen Curry, no Kevin Durant, no Klay Thompson, and no Draymond Green. That is the scenario that is facing Golden State at this point of the season, and it's a big reason for their 2-6 start. The Warriors figured to take a step back this season, but injuries to Curry and Green have completely derailed the start to the season.
Point guard D'Angelo Russell has kept the Warriors relevant, and he will be facing one of his former teams in this game. Russell leads the Warriors with 25.3 points per game, and just dropped a career-high 52 points over the weekend. Golden State is averaging just 112.1 points per game, which is about six points behind their average from a season ago.
Defense has also been a huge issue for Golden State this season, despite head coach Steve Kerr imploring his guys to figure it out. The Warriors are giving up over 121 points per game, which is the third-worst mark in the league. Golden State has been forced to play some younger guys, and have not figured out how to defend teams in the NBA.
Current Odds: 9/100
Our Pick
Even though the Los Angeles Lakers are going to be big favourites in this game, they still feel like the right play. The Warriors are running out of healthy bodies to put out on the court at this time, and it's hurting their play on the court. Los Angeles has dreams of winning the West and they know this is a game they must win. Look for LeBron James and Anthony Davis to dominate this game and lead the Lakers to a big victory.