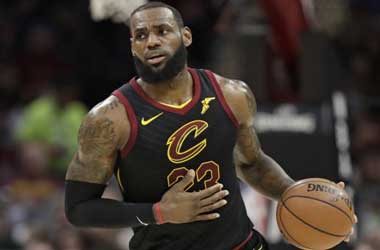 LeBron James gave us a little hint during the All Star Game that he was thinking about the L.A. Lakers. The All Star Game took place in February 2018 at the Staples Center in Los Angeles and James was very happy with the reception he received and how comfortable he felt playing in LA.
The L.A. Lakers were one of the many NBA franchises along with the Philadelphia 76ers and Houston Rockets who were eager to sign King James. However, L.A. had the advantage at the outset as James had made it clear that if he did leave the Cleveland Cavaliers to join a new NBA team, it would not be money that would be the key factor in his decision but how comfortable his family would be moving out of Cleveland and setting down in a new city.
It appears that James's family was sold on the idea of moving to L.A and that led James to sign a four year contract worth $154 million. This was the first time in a long time that James has signed a four year deal with an NBA franchise as his previous contracts have only been for 3 years. The Lakers will be thrilled with this new signing as they bring on the four time MVP to help turn around their fortunes.
The Lakers has made it a habit over the years to sign some of the best players in the NBA. Top players who have represented the Lakers in the past include Kareem Abdul-Jabbar, Shaquille O'Neal, Magic Johnson and Kobe Bryant.
ESPN
Will James Finish With Lakers Or Cleveland?
When James signed with the Cleveland Cavaliers for the second time in 2014, he said that he would finish his NBA career with the Cavaliers. James has indicated that his biggest dream would be to play on the same court with his son LeBron James Jnr and to achieve that dream, King James will have to stay active for a few more years.
That might open the doors for him to return to the Cavaliers at a later stage and finish with them. LeBron James was thankful to the Cavaliers and put on his Instagram story which said
LeBron thanks Northeast Ohio on his Instagram story pic.twitter.com/AFlgrp5HXa

— Sports Illustrated (@SInow) July 2, 2018
The Lakers are reportedly on the lookout to bring in a few more star players to partner with James and bring the 2019 NBA Championship to L.A.