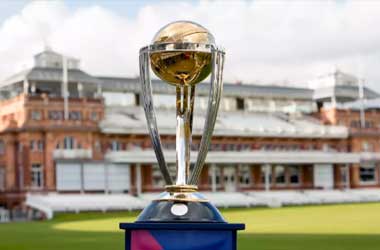 England enters the second-to-last match of their World Cup journey disappointed, yet filled with hope they can stand up against India at Edgbaston Cricket Ground on June 30th and end their streak of two consecutive defeats.
Falling to defeats against Australia and Sri Lanka the English squad desperately needs to win at least one of the two scheduled matches to secure their spot in the top 4 and an appearance in the playoffs.
Edgbaston Cricket Ground, also known as County Ground or Edgbaston Stadium is a cricket ground based in Edgbaston, Birmingham and it is home to 7 times Country Championship winners, Warwickshire County Cricket Club.
Considered to be one of the most well-known cricket grounds in England, Edgbaston Cricket Ground has made a name for itself by becoming the only cricket ground besides Lord's to host a major international one-day tournament final when it hosted the ICC Champions Trophy final in 2013. Additionally, the ground is also the venue which saw the most 20 domestic finals being played on it.
Best Cricket Place To Be On The England vs India at ICC CWC 2019
England
Holding on to the top 4 of World Cup standings, England are still far from being guaranteed a spot in the playoffs. Holding a 4-3 record, the English team are barely a point above Bangladesh, who will push England to the last day, hoping the hosts will slip and fall. As it seems now, the Bangladesh plan works as intended, considering England failed to win both of their last 2 matches.
Following a disappointing defeat against Sri Lanka on June 21st, England also failed to overcome Australian team, who bested them for the 2nd time this year on June 26th. Failing to win against Australia has put England in a rather unenviable position, which forces them to win either against India or New Zealand, to guarantee themselves a spot in the final 4.
While England does enjoy a rather promising record against India (6-1) in the last 7 fixtures, the World Cup hosts do have some problems on their hands.
Jason Roy is still questionable to appear in the fixture against India, as he is reportedly still not 100% after his hamstring injury. That on its own could be a huge blow for England, but their problems don't stop there. Adding on the list of players that might miss the match are also Jofra Archer and Adil Rashid who both battle with their own injuries which might side-line them. On the bright side, England will welcome back the all-rounder Ben Stokes, who is confident his team can win the World Cup.
India
India have historically struggled against England, and a quick look at the head to head matches only proves that. Looking back at the last 7 fixtures, India only managed to win one, which is something they will hope to fix this weekend when they meet up with England for the first time in 2019. While the historical record does not work in India's favour, their performances in the World Cup do.
Excluding the warm-up match against New Zealand, India have not lost a single match in the World Cup. Defeating Bangladesh, South Africa, Australia, Pakistan and Afghanistan India has got themselves an impressive 4-0 record, which puts them at the 3rd spot on the standings.
Three days prior to the match against England, India will face off against West Indies and while we will not cover that match here, it would be safe to assume India will most likely way away as winners. At the end of the day, winning or losing to the West Indies will not make a difference as far as the weekend clash goes.
One To Watch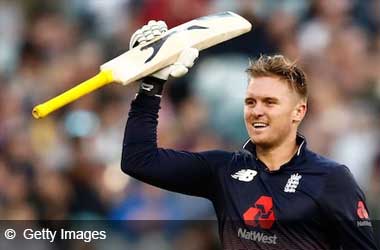 It's hard to disregard how big of an impact Jason Roy can have on England and their performances. Ever since his hamstring injury Roy suffered against West Indies, England only won one out of 3 matches, which is worrying going forward if Jason Roy won't be able to return and play. However, there are some good news regarding his injury.
As it was reported the medical staff is working on helping him get back to 100% or as close to 100% as possible. While there are still no official statements, it was said more will be known on Friday or Saturday.
Should Jason Roy return, England will have a huge advantage against India, who are not known to perform well against England and especially not against England which has Jason Roy on their team.
Our Prediction
Putting England and India side by side, they without a doubt have two of the strongest teams in the tournament. That might not be obvious by looking at the standings, however, I still firmly believe the two sides boast some of the best individuals in the tournament. The bookmakers seem to agree this match will be a toss-up, which is fair, considering Jason Roy is still questionable to appear.
Should he play, England would have enough advantage to defeat India once more, however, should he remain injured, the match will be a 50/50. Considering the fact that the match will be played at Edgbaston Cricket Ground, England should have a slight advantage over India to start off, which as mentioned will grow if Roy will be fit by the time weekend rolls around. We will take our chances despite getting it wrong on Tuesday and back England to secure their playoff spot on Sunday.
What a match. In the end, we like England to win